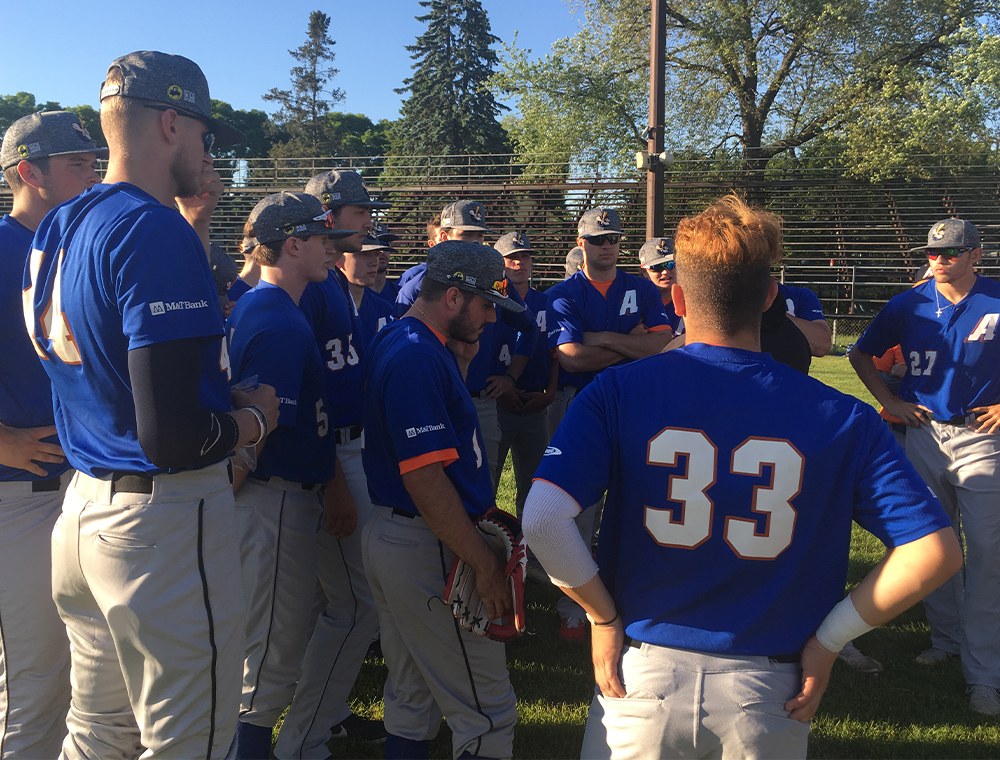 GLENS FALLS, N.Y. – Mistakes on the base paths from the Albany Dutchmen (2-4) led to a 5-2 loss to the Glens Falls Dragons (2-3).
In the top of the fourth the Dutchmen got on the board after Nick DeBrino doubled to bring home two runs. He would then be thrown out at home with a throw from first after a Nick Melillo bunt. DeBrino was also thrown out at home earlier in the game on a failed double steal with Ryan McGee (Siena) on first base.
"We ran ourselves out of a couple innings," said Dutchmen Head Coach Nick Davey.
In the bottom half of fourth inning the Dragons had the bases loaded when Cash Crane (Trinity) threw a wild pitch which tied up the score at 2-2. In the seventh a wild pitch from Will Hesslink (Boston College) led to the third Glens Falls run. The Dutchmen pitching staff had six wild pitches on the day.
"We have to clean up the wild pitches and be better there," said Davey. "But our pitching staff did enough to keep us in the game"
Albany only allowed six hits on the day and had chances offensively throughout the game but left nine runners in scoring position.
"We've got to be more aggressive with runners in scoring position" added Davey. "We're trying to find the perfect pitch instead of doing our job."
Ben Metzinger (Louisville) continues to be a bright spot in the Dutchmen lineup as he brought his hitting streak to six with a double. He is the only Albany player to hit safely in all six games this season.
"He has a great approach at the plate," said Davey "I think you're going to see that continue throughout the summer."
Albany's next game is at home against the Saugerties Stallions on Saturday June 8th at Connors Park at Siena College. Game time is set for 5:05 p.m. For tickets and more information, visit dutchmenbaseball.com.