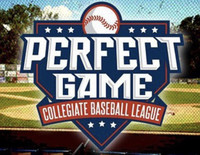 (ALBANY, NY) – While there may be snow on the ground in the Capital Region, baseball will soon return! The Perfect Game Collegiate Baseball League (PGCBL) released the 2022 schedule Wednesday afternoon and the counting down to the June 3rd Opening Day officially begins.
The 2022 Albany Dutchmen campaign opens on Friday, June 3rd in Saugerties as the Dutchmen take on the Stallions. Summer baseball opens at home for Albany on Saturday, June 4th as the Dutchmen host the Glens Falls Dragons for a doubleheader beginning at 5:00. The home game schedule features twenty four games over twenty home dates, including four doubleheaders.
If you are looking to maximize your time watching the Dutchmen, there's no shortage of weekend home doubleheaders to kick off the season. Weekend home doubleheader dates this summer include Saturday, June 4th, June 11th, and June 18th, all beginning at 5:00.
The sixteen teams in the PGCBL will be split into East and West divisions. The schedule focuses on East division foes for the Dutchmen, but also features a pair of cross divisional doubleheader matchups. The Geneva Red Wings of the West division will come to town Wednesday, July 6th for a doubleheader beginning at 5:00. The Dutchmen will travel to the Elmira Pioneers on June 22nd for the out of town twin bill.
The regular season wraps up at home on Wednesday, July 27th against Amsterdam before two road games close out the regular season.
The PGCBL will announce Playoff format and details at a later date.
The countdown to the 2022 season is underway and we can not wait to see you at the ballpark this summer!
All Dutchmen season ticket options including general admission, reserved chair backs, and reserved picnic tables can be purchased here: https://bit.ly/3u3YWkg