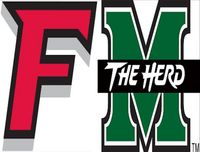 April 18, 2018
Fans who come out to Siena Field this summer will see atleast two players whose last name's might sound very familiar. The Dutchmen are excited to announce the signings of two players with brothers who both previously played for the organization. Both players are also locals, having attended nearby Guilderland High School. Freshman right-handed pitcher Nick Grabek (Fairfield) and freshman infielder Cameron Collett (Marshall) will be joining the organization for the upcoming 2018 season.
Grabek's brother Jack and Collett's brother Dylan both played for the Dutchmen in Summer 2016 and 2013 respectively. Jack Grabek, who attended Bucknell University, finished the 2016 season in Albany with a 4-2 record and 4.19 ERA, striking out 31 batters in 34.1 innings pitched.
Dylan Collett was also impressive in Dutchmen blue, putting together a 3-1 record with a 1.71 ERA in fifteen appearances for the Dutchmen during the 2013 season. He struck out 47 batters in 52.2 innings while not allowing a home-run all season long. Dylan attended Keene State University before transferring to Saint Leo University after his freshman season.

While Cameron Collett is the first ever player from Marshall to join the Dutchmen, Grabek joins an impressive list of former Stags to join the organization from Fairfield: Gavin Wallace, Jack Gethings, Peter Horn and Sean Egan. Wallace, who played with the team in 2015-16, was drafted in the 15th round of the 2017 MLB Draft by the Pittsburgh Pirates. He was also named the 2017 NEIBA Player of the Year after tying his own single season record with eight wins.
Gethings, who spent summer 2016 in Albany, was named 2017 All MAAC First Team.
Before his freshman season at Fairfield, Grabek was a team captain and MVP during his 2017 senior season at nearby Guilderland High School. Grabek recorded a 1.90 ERA during his final two seasons at Guilderland with 67 strikeouts in 57 innings.
The righty hurler was named to the Class AA Suburban Council and Large School First Team as a third baseman, batting .325 with a .456 OPS as an infielder. Grabek also won 2017 Capital Zone New York State Leadership Award honors.
As a member of the South Troy Dodgers, he attended three AABC World Series Tournament (U15, U16, and U17).
Collett brings valuable experience to the Dutchmen organization this season, having spent last summer playing in the PGCBL with the Amsterdam Mohawks. In sixteen plate appearances for the Mohawks, Collett batted .250 with one RBI, one run scored and four hits.
Collett was also a star hitter for Guilderland high school, finishing with a.421 batting average over his time with the program. At the age of 13, he won the AABC World Series.
The Dutchmen are excited to add two extremely talented players with multiple ties to the Albany area, including one with previous experience in the PGCBL, to Siena Field for the 2018 campaign this summer.