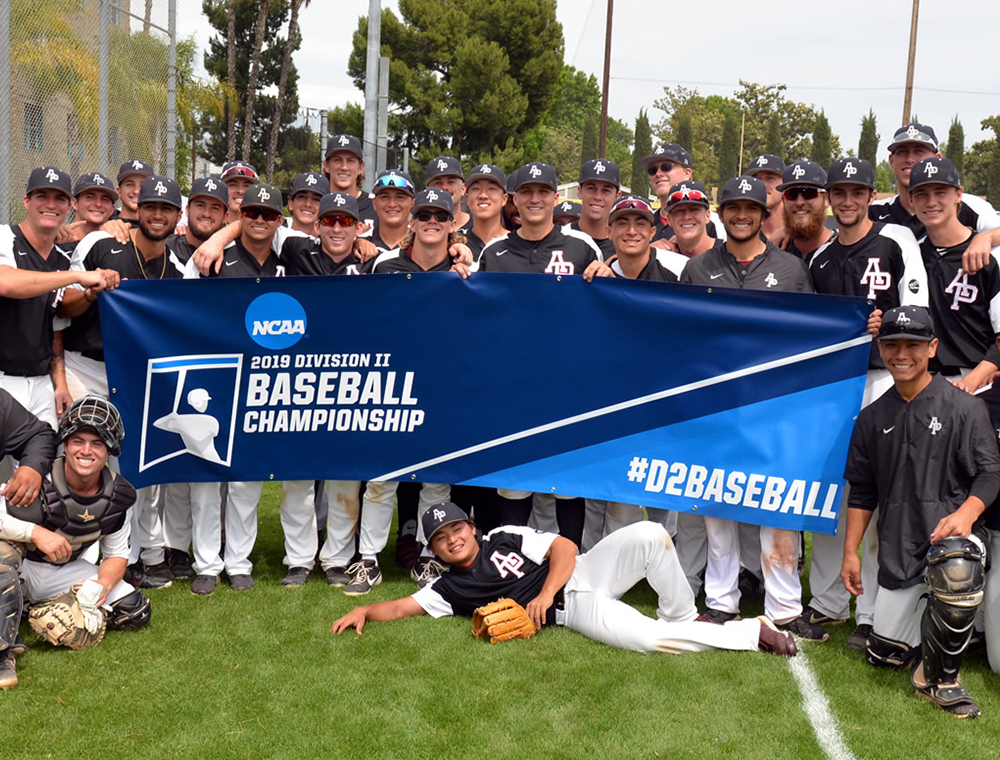 Monday, May 20th, 2019
Azusa Pacific
Mychael Goudreau ('16 Dutch), Nick Estrella ('17-'18 Dutch), Griffen Herrera ('17-18 Dutch), Aaron Roose ('19 Dutch)
The Cougars advanced to the Division II West Super Regionals after outscoring their opponents 38-8 over three games. Goudreau and Herrera combined for five RBIs over the weekend, while Estrella pitched seven strong innings in Azusa Pacific's second game against Cal Poly Pomona. The Cougars take on UC San Diego for a spot in the Division II World Series.
Southern New Hampshire
Zachary Merchant ('18 Dutch)
The Penmen also advanced to the Division II Super Regionals after surviving challenges from Assumption, LIU Post, and Felician. While Merchant didn't appear in the regionals, he has pitched well for the Penmen this season, recording a 3.68 ERA with five strikeouts. Southern New Hampshire hosts NYIT in the Division II East Super Regional as the two-seed.
Tampa
Deaven Phillips ('18 Dutch), Colton Widdows ('19 Dutch)
The Spartans needed extra innings to secure their final win in the South Regionals but avoided losing a game to advance to the Division II South Super Regionals. Tampa features the services of 2018 PGCBL All-Star Deaven Phillips and his teammate Colton Widdows looks to provide the same production for the Dutchmen this summer. Tampa takes on Delta State next weekend to secure a trip to Cary, North Carolina.
Louisville
J.D. Mundt ('16-17' Dutch), Adam Elliot ('17 Dutch), Lucas Dunn ('18 Dutch), Cameron Masterman ('18 Dutch), Ben Metzinger ('19 Dutch), Chris Seng ('19 Dutch)
Louisville earned the number one seed in the ACC tournament after recording a 21-9 conference record. The Cardinals are ranked the number nine team in the country with a 43-13 overall record. Louisville takes on Boston College and Clemson in pool play to begin the ACC Tournament in Durham, North Carolina, starting on Tuesday.
Ole Miss
Max Cioffi ('18 Dutch), Justin Bench ('19 Dutch), Josh Hall ('19 Dutch), Logan Savell ('19 Dutch), Jacob Steinberg ('19 Dutch)
Ole Miss enters the SEC Tournament as the seventh seed looking to defend their 2018 SEC Championship. The Rebels are the number 22 ranked team in the nation with a 33-23 record. Ole Miss starts its championship defense with a game against 10 seed Missouri at the Hoover Met in Alabama.