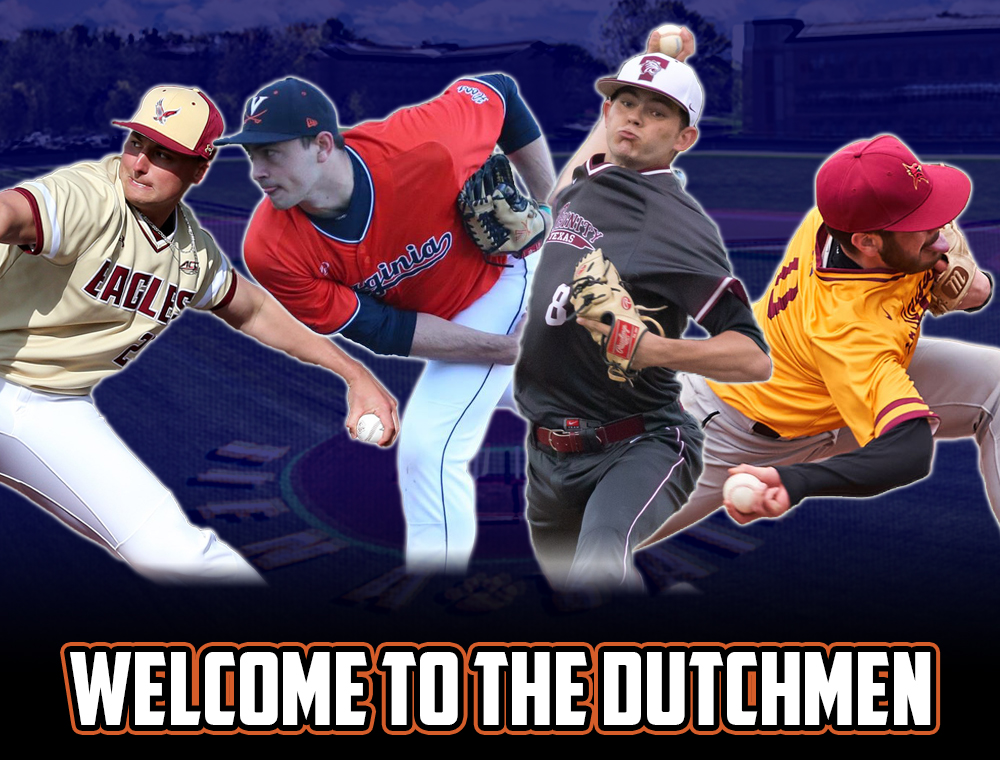 ALBANY, N.Y. – The Albany Dutchmen continue to bolster their pitching staff with the addition of four second-year pitchers. New signings Blake Bales (Virginia), Cash Crane (Trinity), Jack Delaney (St. John Fischer) and Will Hesslink (Boston College) will add to the Dutchmen's pitching depth for the 2019 PGCBL season.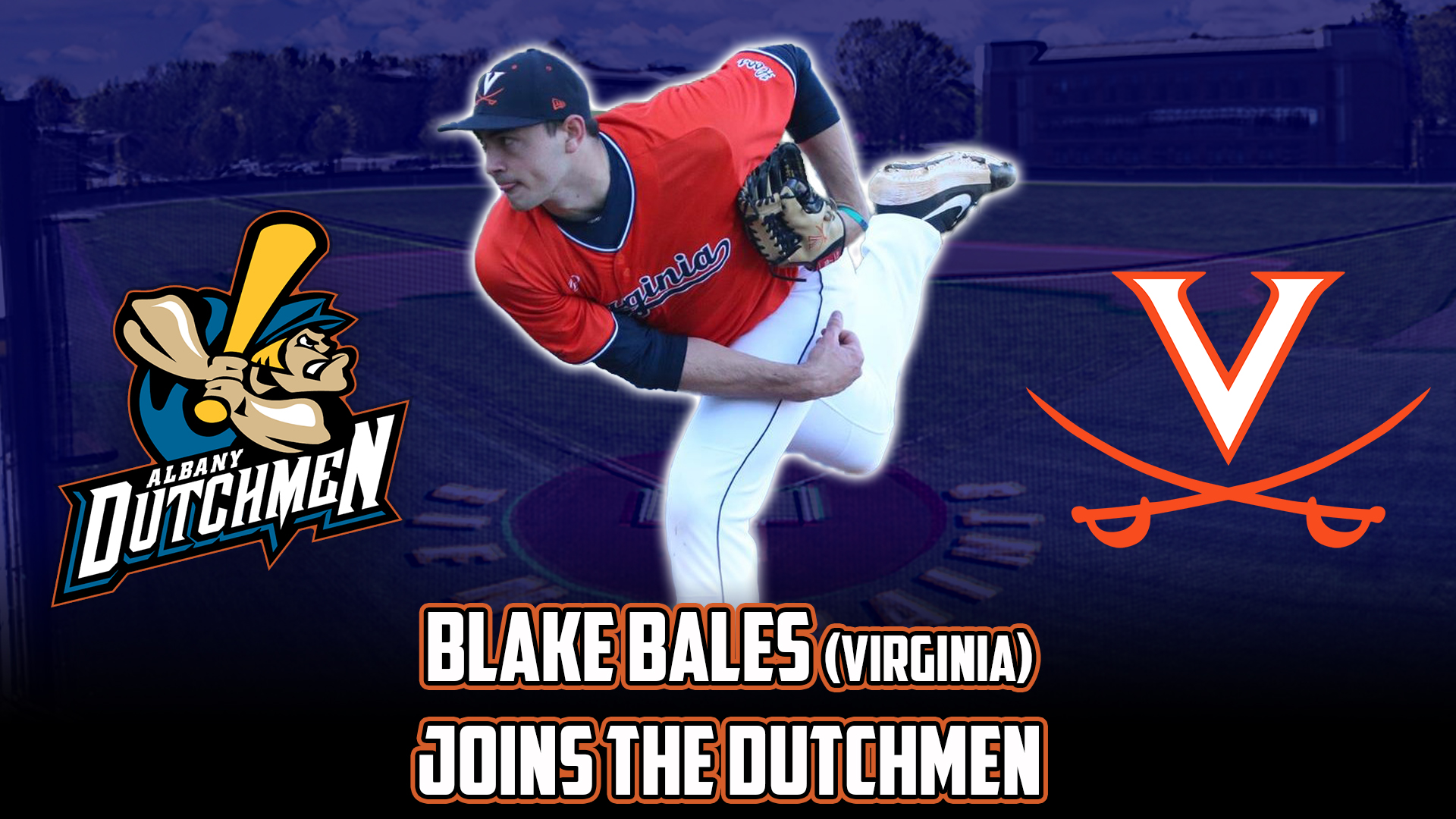 A 6'4" right-handed pitcher, Blake Bales is a sophomore in his first season for Virginia. Bales played his freshman season at Kellogg Community College in Michigan, where he was named Western Conference Freshman of the Year after he recorded a 2.87 ERA with 93 strikeouts in 53.1 innings during his lone season with the Bruins. He has appeared in 11 games this season for the Cavaliers, starting one, throwing 15.1 innings, and recording 15 strikeouts. A graduate of Schoolcraft High School in Michigan, Bales was a five-sport athlete, playing basketball, bowling, football, and golf in addition to baseball.
"Blake has a live arm with strikeout potential that has played an extended role out of the Cavaliers bullpen," said Dutchmen Head Coach Nick Davey. "I can see Blake really taking off this summer and dominating in whatever role he winds up playing for us."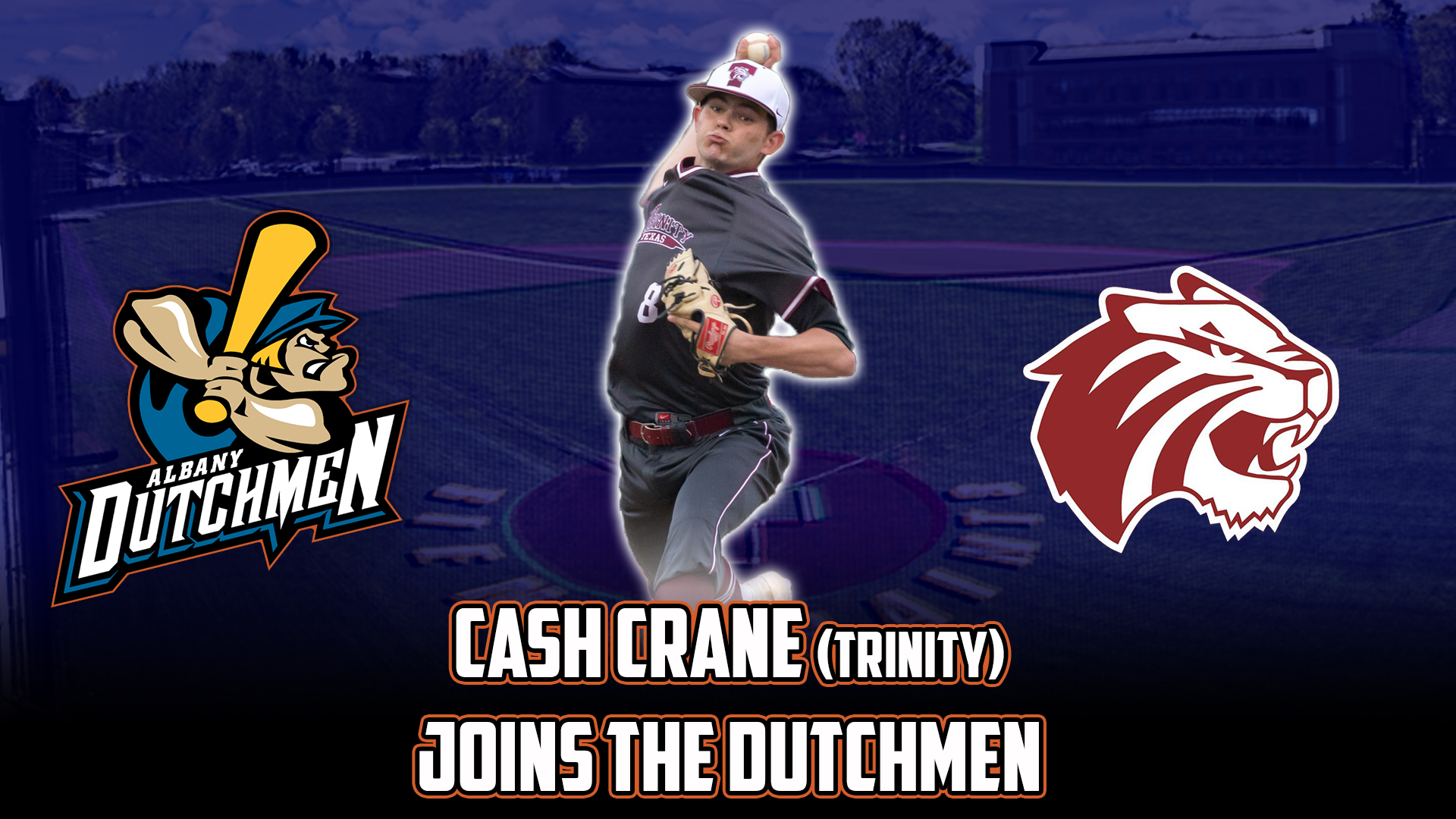 A 6'3" sophomore right-hander, Cash Crane has appeared in four games for Trinity University so far this season, starting three after only making one pitching appearance in his freshman season with the 2016 D3 Word Series Champions. Crane also features as a wide receiver for Trinity's football team, where he caught three touchdowns last season. A graduate of Leon High School in Jewett, Texas, Crane starred as a pitcher and second baseman and was named to multiple all-district teams in both positions.
"Cash is someone who I think could really be a wildcard for us this summer," said Davey. "Throughout my time here the Trinity guys we've had really take off. I could see Cash falling into that same mold as someone that can do different things and be used different ways. We know he's athletic – we need to just get him here and refine his pitch ability so the result matches the quality of stuff he has."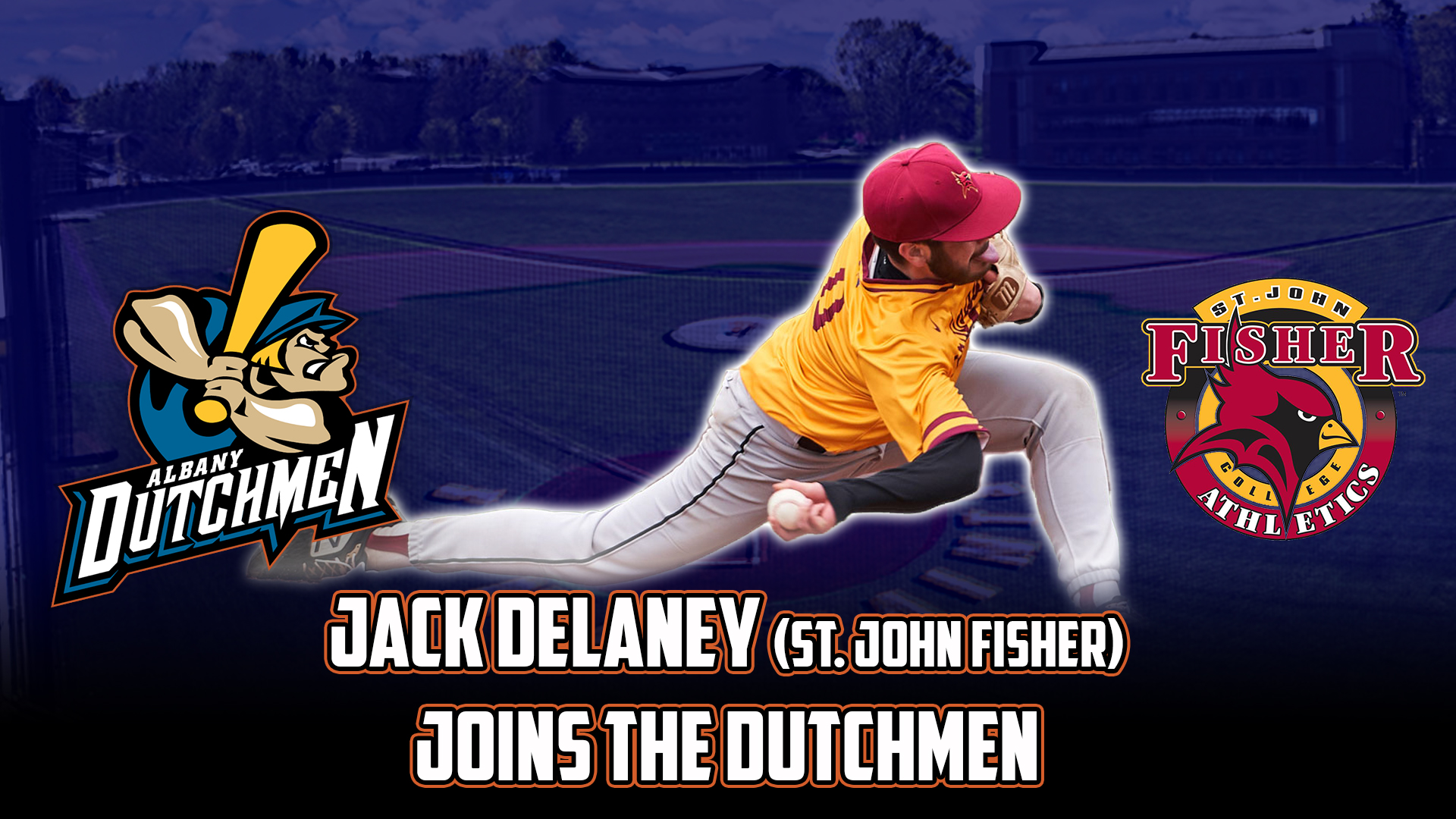 Jack Delaney is a 5'11" sidearm pitcher for St. John Fisher College. He has thrown 12.1 innings and struck out nine batters in 12 games this season for the Cardinals. Delaney previous played in the Long Island Collegiate Baseball League, where he was named an all-star after recording 15 strikeouts in 23.0 innings. In his freshman season for the Cardinals, Delaney struck out 16 batters over 25.0 innings. A Uniondale, New York native, Delaney was named to the all-league team in 2017 and spent time at second base before joining St. John Fisher.
"Jack is the type of guy we were missing in last year's bullpen," said Davey. "He is an angle guy who is way down there that is going to be a matchup nightmare, especially against right-handed hitters. Every year I try to have different looks out of the bullpen and Jack definitely checks that box for us. I'm excited to have his experience on our team and can see him recording a lot of big out for us this summer."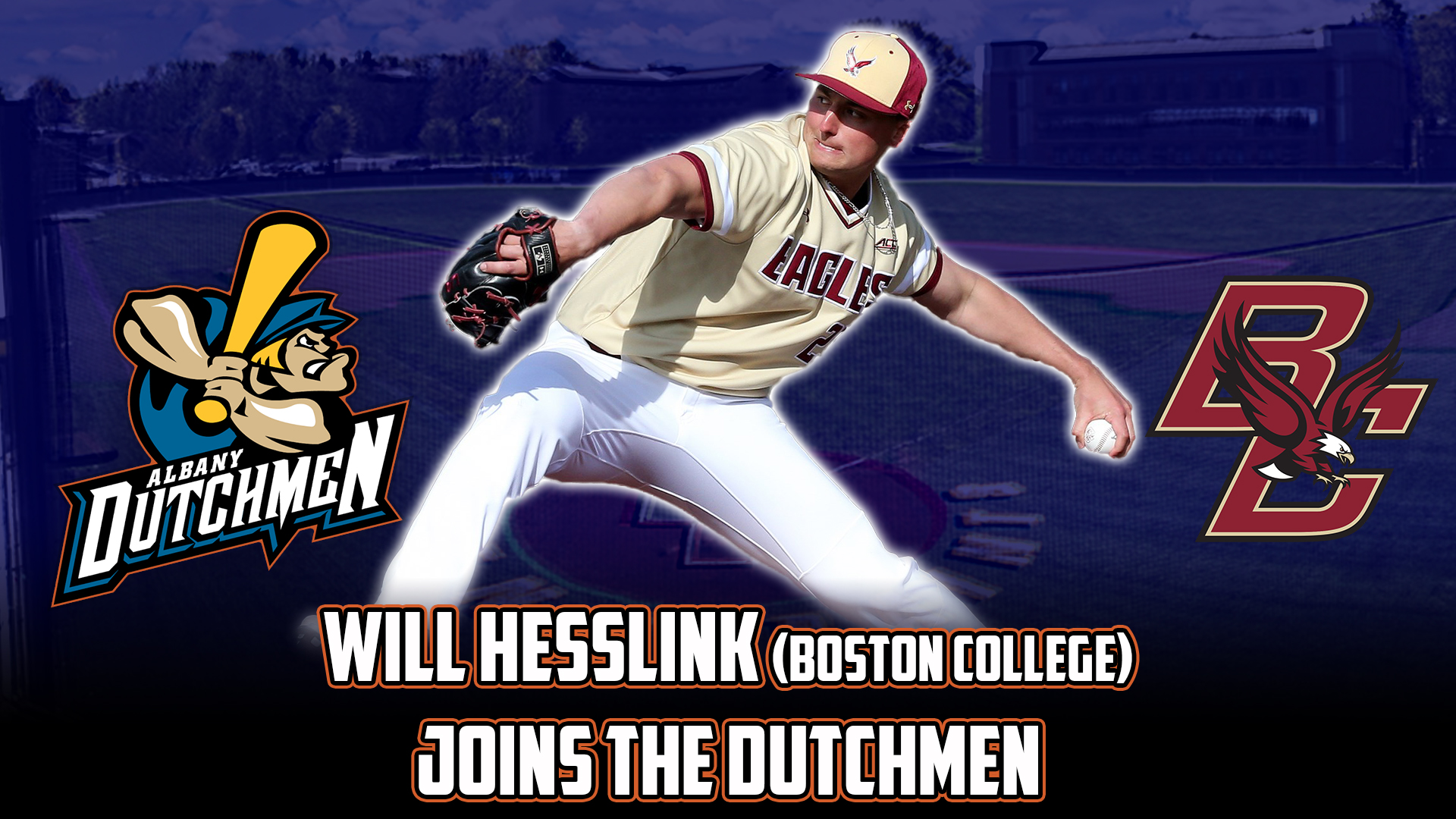 Finally, Will Hesslink, a 6'2" left-handed pitcher, is a sophomore from Boston College who joins his future teammate Luke Gold on the Dutchmen roster. So far this season, Hesslink has recorded seven strikeouts in 7.0 innings after a freshman season in which he totaled 12 strikeouts in 11.2 innings. A graduate of Rice Memorial High School in Vermont, Hesslink was ranked the number one recruit in the state and a top-100 recruit nationally in 2017 by Perfect Game. He earned first-team all-state honors during his sophomore, junior, and senior seasons.
"Will is a left-handed pitcher who I feel has the ability to play numerous roles for us this summer," said Davey. "He's got a very good arm with plus off-speed stuff that is going to allow him to be a big part of this staff. He has ability to be a swing and miss guy and the more he's on the plate with his pitches the more effective he'll be. I expect big things from this young man this summer. Being a left-handed pitcher myself, I knew we needed as many quality lefties as we could find this summer after only having one lefty on the roster all of last summer."
Albany starts the 2019 PGCBL season on the road Friday, May 31st at 7:05 p.m. against the Saugerties Stallions. The first home game for the Dutchmen is on Saturday, June 1st at 5:05 p.m. against the Glens Falls Dragons. For ticket information and more, visit dutchmenbaseball.com.