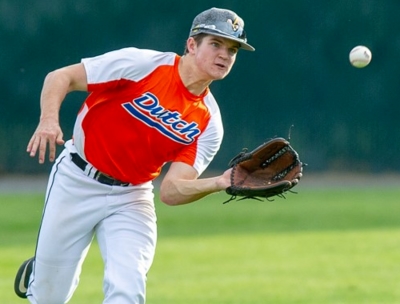 March 1st, 2021
On May 7th of 2020, with much of the country still under quarantine, the PGCBL made the difficult decision to cancel the 2020 baseball season. Now, 10 months later, with spring on the horizon, the Albany Dutchmen are excited to confirm that PGCBL baseball will be back in the Capital District this summer.
The Dutchmen dugout will include a host of local players from the Capital District. "We have a nice mix of local players but also local guys that are returning to play with the Dutchmen," Davey explained. "We already know they've had success day in and out in our league."
These local players will be part of a team that the organization can't wait to take the field, featuring talent from top programs like Vanderbilt, Louisville, Boston College, Ole Miss, and many more.
It's a squad that has Coach Davey optimistic: "I expect this team to pitch and play defense at a high level with a mix of seasoned veterans as well as some high leverage young arms."
As thrilled as the Dutchmen are to be back on the field, being back in the community is equally as important. "It's been a tough year for everyone," said Dutchmen Vice President & General Manager, Jason Brinkman. "We're excited that we not only have the opportunity to play again, but also that we can provide a safe entertainment outlet for the community."
The PGCBL season will kick off on Thursday, June 3rd, and the Dutchmen, and all other teams, will be putting policies in place to ensure that all CDC, state, and local guidelines are followed to ensure the health and safety of players, fans, and everyone at the ballpark. As Brinkman said, "It's great to be back."