By: Dutchmen Front Office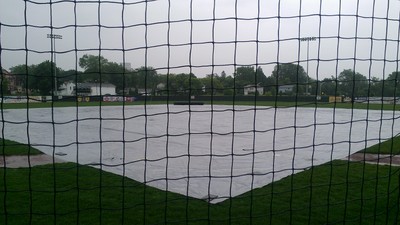 Tonight's game against the Glens Falls Golden Eagles has been postponed. The game will be made up on Friday, July 12th at 5:05PM as part of a double header. The double header will feature two 7 inning games.
The rain and wet field conditions caused another Dutchmen game to be postponed. The Dutchmen already had a slew of rainouts in the month of June, and now another game PPD on the first of July.
Tomorrow the Dutchmen take on the Cooperstown Hawkeyes at Bellizzi Field in a DOUBLE HEADER beginning at 5:05PM. The teams will play two 7-inning contests. There will be a special concessions menu between games, courtesy of Capital Q Smokehouse.
Tomorrow is also Wounded Warriors and Returning Vets Night, sponsored by Recon Robotics. All former and active military members and their families will be given FREE admission, courtesy of our friends at Recon Robotics.
|
Back to index...