As the summer season begins to inch closer, the Dutchmen continue to put the finishing touches on their 2015 roster. An ever-evolving process, sometimes key cogs in a championship team can be found late in the recruiting process, whether due to recovery from injury or late-spring changes in availability. Whatever the case may be, the Dutchmen feel fortunate to have snagged three talented players to finalize their roster: pitcher Nick Cioffi (Towson), infielder Michael Fitzsimmons (Ole Miss), and catcher/outfielder Tyler Nelin (George Mason).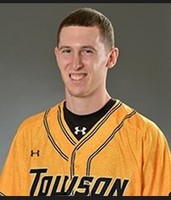 A junior right-hander who began the season recovering from injury Nick Cioffi is a versatile pitcher with both starting and bullpen experience for Towson. The Averill Park, New York native was a two-time all-State selection and was named as the Sectional Pitcher of the Year after going 7-2 with a 1.89 ERA as a junior, striking out 82 and walked 18 over 59 innings. Upon arriving at Towson, Cioffi made an immediate impact, appearing in 23 games as a freshman and 25 as a sophomore when he carved out a key role in the bullpen, tossing 25 strikeouts over 44.1 innings. He was set to join the rotation as a junior before an arm injury sideline him; however, the 6'1" Cioffi fought his way back to toss 37.1 innings this season in 14 appearances, including six starts. Now back and fully healthy, the veteran will look to add talent and experience to the Dutchmen staff.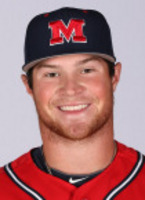 On the opposite end of the experience spectrum, Michael Fitzsimmons joins the Dutchmen after red-shirting during his freshman season at the University of Mississippi. The 6'1" 220 infielder was a standout for Memphis University School in Eads, Tennessee; he was named All-State as a junior and senior, hitting .433 as a senior with five home runs, 21 RBI, 17 doubles and 19 runs scored. For his career, he was a .413 hitter with 13 home runs, 62 RBI, 39 doubles, four triples and 53 runs. Perfect Game's 6th ranked prospect in the state of Tennessee, and a top 500 prospect in the nation, Fitzsimmons was also a 2014 Perfect Game All-American Honorable Mention for the Southeast Region. An All-State selection in football as a senior, Fitzsimmons is a talented athlete that will bring solid defense and a long history of offensive success to the Dutchmen lineup this summer.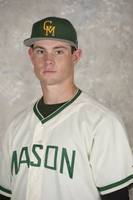 Rounding out the final additions to the Dutchmen roster is George Mason freshman Tyler Nelin. A 43-game starter behind the dish and in the outfield, the 5'11" 185 Virginia Beach, Virginia native had a tremendous freshman season, batting .291 with a team-leading 5 HRs, 27 RBIs, and a .348 OBP. In high school, the right-handed Nelin experienced a similar level of success, being named First team All-Conference, All-State, and All-Region. He was also selected First team All-Tidewater and team captain and MVP during a senior season in which he batted .418 with an 8-2 record on the mound and an ERA of 2.28. A highly recruited prospect, Nelin looks to carry the momentum from his strong freshman season into his summer as a versatile component of the Dutchmen lineup.