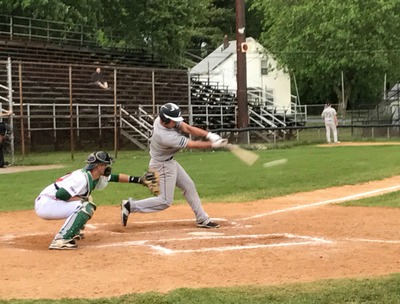 Brandt Holland (North Alabama) got off to a hot start for the Dutchmen, roping a triple over the Glens Falls left fielder's head in the top of the first inning to open the scoring in the 2017 season, but he and the rest of his teammates could not keep pace with the Dragons the rest of the way, as Albany fell 6-2 in its season opener.
Holland added another hit to his night in his next at-bat, a single into left field, and hit another ball right on the screws in his third at-bat that found the left fielder's glove.
"I felt good today," Holland said. "Got some good wood on some balls. It felt good to get back out there and get a few swings."
Holland's display at the plate was the highlight for the Dutchmen, who committed 5 errors in the field. Justin Childers (Ohio Dominican), who is typically known for his work at the plate, made two outstanding diving catches in center field to save at least 3 runs throughout the course of the game.
Greg Marino (Stony Brook) started the game on the mound for the Dutchmen. The tall right-handed pitcher got through 3 innings, giving up 4 runs on 5 hits. Marino walked 3 and struck out 4, and was around the plate the entire time he was on the mound.
Jeff Lonnecker (Trinity University) looked good on the mound for the Dutchmen, as he threw the 7th and 8th innings. He gave up only 1 hit and 1 walk over that time, striking out 3 Glens Falls Dragons.
Childers, Chase Allen (Limestone), Dylan Brooks (UAlbany), Zach Durfee (Siena), and Justin Decker (Dominican College) all added 1 hit for the Dutchmen in the season opener.