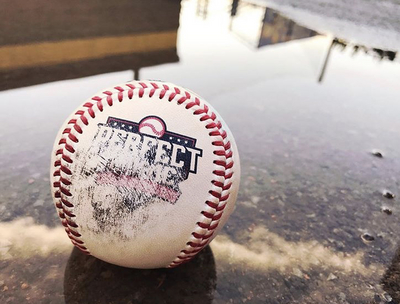 June 30th, 2017
LITTLE FALLS, N.Y. - Today's game against the Mohawk Valley Diamond Dawgs has been postponed due to inclement weather.
The game will be made up as a part of a doubleheader on July 20th at Veterans Memorial Park and is scheduled to start at 5:00 p.m. with approximately 30 minutes between the two games. Each game will be seven innings.
The Dutchmen are back in action Saturday hosting the Oneonta Outlaws at Siena Field with first pitch set for 5:05 p.m. Saturday's game is Werner Ladder Night where seven ladders will be given away throughout the night via Lucky Program prize drawings.
Saturday is also Bennie the mascots birthday and he will be at the game celebrating with all of his mascot friends. The game against the Outlaws is also CSEA Member VIP Night and Dave & Buster's Street Team will also be in attendance.
Teddy Paisley (Virginia) was scheduled to start Friday against Mohawk Valley and will now start Saturday. The rest of the Dutchmen rotation will be pushed back one game, according to Head Coach Nick Davey.