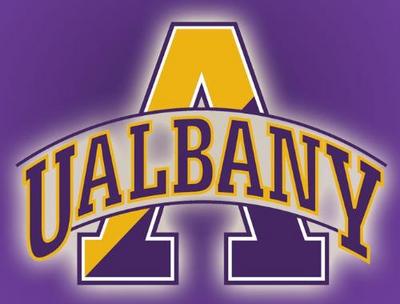 May 9, 2018
Pitchers Nick Bird (UAlbany), Anthony Fanelli (Manhattan) and Dalton Harvey (Illinois State) have all signed with the Dutchmen, bringing three talented hurlers with collegiate experience to Albany for the upcoming season. Bird builds on a strong alumni of Great Danes to sport Dutchmen blue including Connor Powers (2016), JT Genovese (2015), Eric Mueller (2015), and Austin Chase (2012).
Bird, a redshirt sophomore, has been a valuable piece of the UAlbany pitching staff currently ranked second in the America East conference in ERA (5.01) coming into this week. Bird has allowed seven earned runs while striking out five batters over eight innings pitched in six appearances for the Great Danes this season.
The right handed hurler spent last summer with the Amsterdam Mohawks of the PGCBL. In 12 appearances for the Mohawks, Bird was 2-0 with 13 strikeouts in 15 innings pitched.
Before transferring to UAlbany after his freshman season, Bird attended Dominican College in 2015-16. He made 11 appearances with three starts going 2-1 with one save and a 4.38 ERA in 39.0 innings pitched.
He was also a three-year letter winner in baseball and basketball at Schalmont High School in Schenectady, NY where he was a two-time Colonial Council First Team All Star and helped lead them to a 2015 Class B State Championship.
Well known for his sidearm delivery, which baseball experts refer to as an 'angle guy', Bird will be a big part of the Dutchmen bullpen in 2018.
Currently in 2018, Fanelli has been strong in his junior season with 13 strikeouts in 13 innings pitched for the Jaspers.
Fanelli pitched two innings in two appearances for Manhattan during the 2017 season, finishing with one strikeout and just one earned run.
While at Msgr. McClancy Memorial High School in Queens, NY, the right handed hurler earned the Coaches Award as a senior while helping the Crusaders to the No. 6 ranking in the Dioscese. Fanelli was also named the Team MVP as a sophomore.
Fanelli pitches an 86-89 MPH fastball with a very good slider.
Baseball runs in the family as his uncle Domenic Fanelli played baseball at CW Post from 1991-94.
Harvey transferred to Illinois State for the 2018 campaign infollowing his first two seasons at Dodge City Community College in Dodge City, Kansas. In 10 appearances in 2018, Harvey has been impressive with eleven strikeouts in ten innings pitched.
During his sophomore season in 2017, the righty hurler posted a 3.50 ERA with 39 strikeouts and 11 saves in 22 appearances over 25.2 innings pitched.
Harvey earned All-Kansas Jayhawk Community College West Team honors as a sophomore. He also ranked second in KJCAA and fourth in NJCAA in saves.
He also helped the team set a KJCAA conference wins record with a 21-11 mark (.656) in 2017.
His 2016 freshman season was just as successful, finishing with a 3.68 ERA and 43 strikeouts in 18 appearances over 32.1 innings pitched.
Harvey's dad Todd played 12 seasons in the NHL with the Dallas Stars, New York Rangers, San Jose Sharks and Edmonton Oilers.