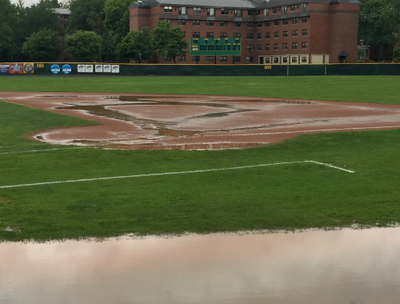 ALBANY, N.Y.- Today's game at home against the Glens Falls Dragons has been postponed due to rain and poor field conditions.
The game will be made up as part of a doubleheader on Monday, July 30th at Glens Falls beginning at 5:00 pm. Both games will be seven-inning contests.
The Dutchmen are scheduled to travel to Saugerties on Thursday to take on the Stallions at 7:05 pm. They will return home on Friday for a 5:05 pm start against the Utica Blue Sox for Player of the Week Awards and Premiere Transportation Night.
The Dragons are off on Thursday before hosting the first-place Amsterdam Mohawks on Friday at 7:05 pm.