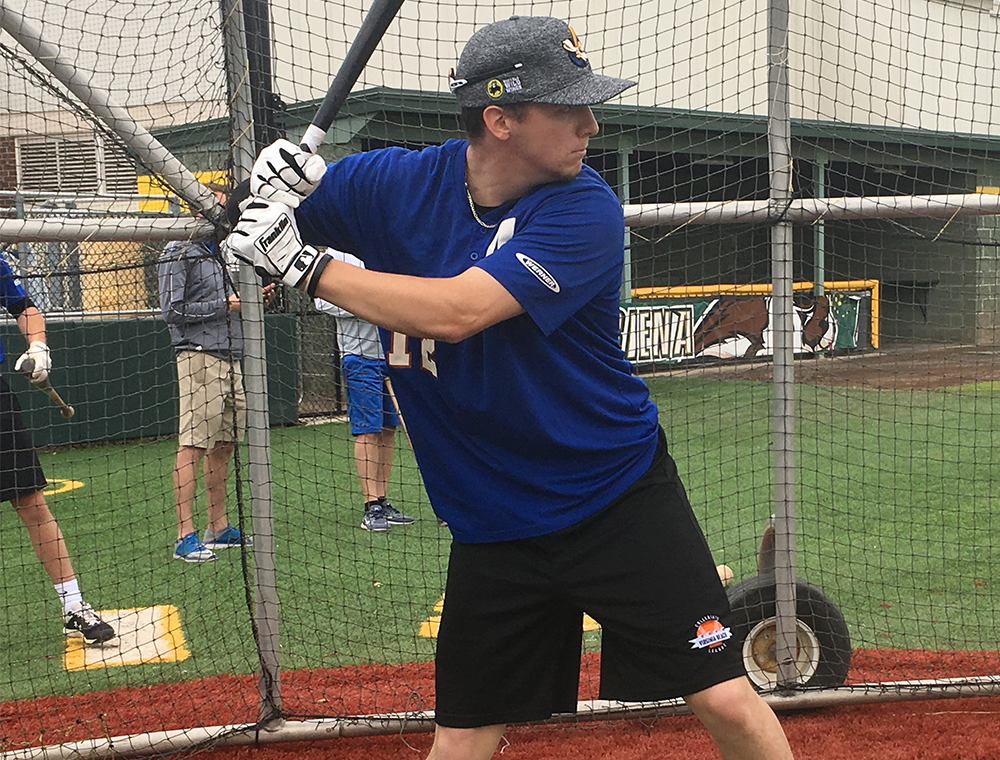 LOUDONVILLE, N.Y. – The Albany Dutchmen (1-1) recorded nine hits against the Glens Falls Dragons (1-1) but failed to capitalize on their opportunities as they dropped their home opener 4-2.
"They just made more plays that we did," said Dutchmen Head Coach Nick Davey. "They had a couple of timely hits and were the better team today."
The Dragons used four hits in the second inning to jump out to a 3-0 lead, including a two-run single by Nick Campana. Glens Falls grabbed its fourth run after Ryan McGee (Siena) dropped a fly ball off the end of his glove during the fifth inning.
Albany earned its two runs in the bottom of the fifth inning, the first of which came off a double steal which allowed Mike Whalen (UAlbany) to score. The Dutchmen nearly took the lead after Connor McCaffery (Iowa) launched a ball to deep right field with the bases, but Brian Hart made the catch one foot in front of the wall for the out. Chris Seng (Louisville) scored on the play to give Albany its second run.
"McCaffery squared some balls up today and looked much more comfortable at the plate," said Davey. "He's going to be a guy we count on to drive some runs in."
All four runs scored by the Dragons were allowed by Dutchmen starter Ben Seiler (Siena). Albany stayed close throughout the game in large part due to the excellent pitching of the Dutchmen bullpen for the second game in a row. Luke Walter (Manhattan), Cash Crane (Trinity) and Greg Allard (Stony Brook) combined for four strikeouts and two hits allowed in 4.2 innings of relief.
"Coach Allard said that they have the mentality that they want to be the best bullpen in the league" said Davey. "They come in with a purpose and are prepared."
Despite the loss, the Dutchmen offense started to show signs of life. Every batter in the Dutchmen lineup reached base safely. Every Dutchmen batter also recorded at least one hit except for Aaron Roose (Azusa Pacific).
"We're going to be fine offensively," said Davey. "We just need timely hits."
Albany continues its weekend homestand with a game on Sunday against the Oneonta Outlaws. First pitch is scheduled for 5:05 p.m. For tickets and more information, visit dutchmenbaseball.com