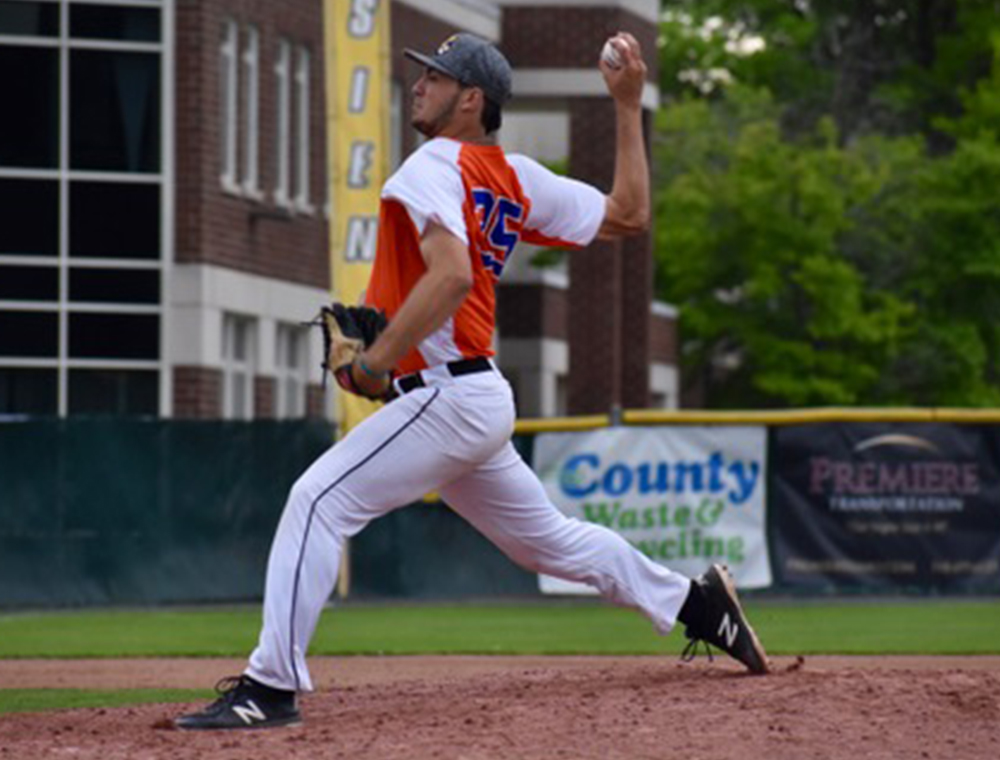 LOUDONVILLE, N.Y. - The Albany Dutchmen (6-5) played and won two seven-inning games against the Oneonta Outlaws (4-9) by the scores of 6-2 and 6-3.
The Dutchmen used only four pitchers in the combined 14 innings of play today. Both starters Logan Savell (Ole Miss) and Nick Grabek (Fairfield) went farther than their previous starts.
In the first game with Albany down 1-0 in the second inning, Ryan McGee (Siena) hit a single that drove home two runs. The Siena College product went 2-4 on the day. Mitchell Henshaw (St. John's) hit a sacrifice fly to score the third run of the inning.
The Dutchmen would strike twice in the bottom of the fifth by capitalizing on Oneonta errors. Tommy Pellis (Seton Hill) came around to score after reaching first because of an error by the Oneonta third basemen and Aaron Roose (Azuza Pacific) scored on a wild pitch.
"That is gonna be our game all year," said Dutchmen Assistant Coach Jack Hawke. "Putting pressure on the defense by running the bases and being aggressive at bat is what we do. It showed today, why we do that."
Savell threw 4.1 innings and allowed three runs and Blake Bales (Virginia) got the win for Albany after pitching 2.2 scorless innings with six strikeouts.
In the second game, the Dutchmen continued with the domination on the mound and capitalizing on mistakes offensively as Albany allowed only two runs and the Outlaws committed a whopping eight errors.
Nick Grabek got the win in game two after pitching five innings, allowing two runs, one earned, and striking out eight Outlaws hitters. Ian Foggo (The Citadel) came on for the last two innings and didn't allow a hit. He earned the first save for the Dutchmen this season.
"The biggest thing for me was getting ahead," said Grabek "When I threw a first-pitch strike, I was very effective"
The Dutchmen again scored six runs and had a big inning in the fifth. Albany scored three runs, the first of which Henshaw scored on an error from the pitcher, Parker Noland (Vanderbilt) reached first via an error from the shortstop and crossed the plate on a single from Connor McCaffery (Iowa). Pellis scored the third run on a sacrifice fly from Roose.
Albany's next home game is against the Mohawk Valley DiamondDogs tomorrow Sunday, June 16th. First pitch is at 5:05 p.m. For tickets and more information, visit dutchmenbaseball.com.