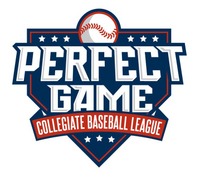 2014 Albany Dutchmen Game Schedule
The Perfect Game Collegiate Baseball League has released its 2014 schedule. The Dutchmen will open their 2014 campaign at home on Wednesday, June 4th against the Mohawk Valley Diamond Dawgs.
Each PGCBL team will play a 48 game schedule beginning on Wednesday, June 4th and ending on July 30th. Albany, Amsterdam, Glens Falls, and Mohawk Valley will compete in the East Division, while Adirondack, Elmira, Newark, Utica, and Watertown will compete in the West Division. The top three teams from each division will advance to the PGCBL Playoffs, which will begin on July 31st. The second and third seeds in each division will play a one game playoff to advance to the best of three game Division Championship Series. The winners of each Division Championship Series will then meet in the best of three game PGCBL Championship Series.
"We really put an emphasis on creating geographic rivalries. Fans travel with their hometown clubs and the intensity on the field swells to match the fans passion in the stands.", commented PGCBL President Jeff Kunion. "Our fan base was very supportive of our expanded playoffs last year and we will keep the same format in 2014. It was important to our players that they have a chance to win a championship and the extra, winner take all play-in game gives teams a chance to do just that."
2014 Dutchmen Season Tickets can now be purchased directly from dutchmenbaseball.com. All season tickets include a "never a wasted ticket" policy. If a season ticket holder misses a game, they may redeem unused tickets at any future home game. Adult general admission tickets are only $90 and include tickets for all 24 regular season home games. Senior and Student season tickets are $70 each, while Youth season tickets are $50. Purchase season tickets here.