By: Dutchmen Front Office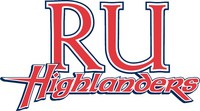 May 7th, 2014
In order to help create the family atmosphere of summer baseball, the Dutchmen signed college teammates Danny Hrbek and David Vaccaro from Radford University to join the 2014 team.



An infielder and pitcher from Effort, Pennsylvania, the 5'11" Hrbek came on strong for the Highlanders as soon as conference play began. A right-handed pitcher but left-handed hitter, Hrbek was part of Perfect Game's Atlantic All-Region Teams before signing with Radford. After slowly earning playing time throughout the early part of the season, Hrbek has become a huge contributor for the Highlanders. He's appeared in 21 games, hitting .333, with a .487 on-base percentage, and has been called upon for multiple sacrifice opportunities, showing a great ability to handle the bat. On the mound, Hrbek has made six appearances, allowing only four hits, while compiling a 3.00 ERA. As Radford finds itself in a tight battle for second place in the conference, Hrbek has shown the versatility to make himself an asset in more than one championship run during the 2014 summer.



Joining him with the Dutchmen will be fellow Radford infielder David Vaccaro. A 5'10" infielder from Fairport, NY, Vaccaro is a good athlete with a strong bat who can play both shortstop and third base. Named one of MaxPreps Top 100 prospects in the state of NY and Honorable Mention on Perfect Game's Northeast Region Team, Vaccaro has a plus arm and tremendous upside. After red-shirting this season at Radford, he comes into Albany fresh and ready to claim a starting job on the left side of the infield.


|
Back to index...