By: Dutchmen Front Office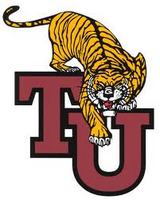 2013 Dutchmen third baseman Nick Morton will return to Albany this summer, bringing along two of his teammates from division three powerhouse, Trinity University: infielder Nick Jewett and pitcher Dylan McGee.

Emerging late in the summer as a defensive standout, Nick Morton is a welcome addition back to the Dutchmen infield. A high school shortstop, Morton moved to third base for the Tigers and the Dutchmen last summer where his
solid contact and incredible defensive range made him a valued member of the team. A local NYC product, Morton had a prestigious high school career where he was named All-League in both his junior and season seasons, was selected as an Under-Armour Preseason All-American both years, and was named to the Rawlings Top Prospects team. He also participated in collegiate baseball leagues in New York as a high school student, earning All-Star honors and being nominated for league MVP.
Joining Morton on the infield will be sophomore corner infielder Nick Jewett. A Phoenix, Arizona native, Jewett manned the corners for Trinity throughout most of the season, helping the team to reach as high as the #1 national ranking. The right-handed hitter finished the season with a .262 batting average, knocking in 17 runs, while compiling a .336 on-base percentage, clubbing two home runs, and also legging out two triples. A line drive machine, the 6'2" 205 pound Jewett figures to see a lot of time at either corner spot for the Dutchmen where his tremendous patience and balanced approach at the plate will be a real asset.

Rounding out the Trinity trio will be 6'3" freshman Dylan McGee. The right-hander from Katy, Texas came to Trinity from Cinco Ranch High School where he was named to 2013 Texas Region Honorable Mention by Perfect Game. The lanky righty was ranked by the scouting service as the 66th best pitcher in the state of Texas and 183rd best player overall. A projectable pitcher with a high 80s fastball that features solid arm side run, Dylan took a red-shirt year on a veteran staff that finished with 33 wins and a 2.36 team ERA. With his fresh arm and aggressive attitude, McGee figures to be a key asset to the Dutchmen staff for the 2014 summer.
|
Back to index...