By: Dutchmen Front Office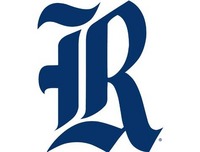 A large part of achieving success as a summer baseball organization is building relationships with a vast array of college programs. In the past few years, Albany has enjoyed particular success in its relationships with local schools, as well as programs like Baylor, Rutgers, and Coastal Carolina. This summer, the Dutchmen are thrilled to add a new school to the family, beginning a relationship with baseball powerhouse and #10 ranked Rice University. Junior infielder Grayson Lewis and incoming freshman catcher Dom DiCaprio will make their way to Albany this summer.

A nationally recognized catcher, and the 160th ranked high school player in the country, Dominic DiCaprio is a 6'0", 200 pound right-handed hitter from Coral Springs, FL. A physically strong player with imposing power, DiCaprio is also a gifted defensive catcher, posting pop times as low as 1.78. A second team Perfect Game All-America, DiCaprio served as a team captain during his junior year at Stoneman High School, where he helped lead the Eagles to a final eight finish in the state tournament while hitting .360 with six home runs and 64 RBI; he also graded out as one of the best defensive receivers in the state. He played select ball for Elite Squad Prime, and in 2011 he was a member of the gold medal-winning United States national age-group team to represent the country in a tournament in Venezuela. A possible MLB draft prospect in June, and impressive 4.0 student, DiCaprio is looking to get his college career off on the right foot with a strong summer in Albany.
Joining Dom with the Dutchmen will be his future teammate, Grayson Lewis. Through four weeks into the 2015 collegiate season, Lewis is a key fixture in 10th ranked Rice's lineup. He has played in 15 of the team's 18 games, batting .250 with 8 runs scored. A 2012 graduate of Heath High School in R
o
ckwall, Texas, Grayson lead the baseball program to a 36-9 record, the 2012 4A State Championship, and a final prep ranking of No. 19 in the nation by Baseball America. He hit .359 as a senior and scored 31 runs in 42 games while compiling a .490 slugging average and a .480 on-base percentage. He went on to play two years at Navarro College, helping the Bulldogs reach the 2013 Junior College World Series by hitting .306. He also served as team captain in the 32-21 season of 2014 and played in 52 of the team's 53 games, leading the squad with 35 runs scored. Besides his success on the field, Grayson participated in the city of Grand Junction's Challenger Baseball, a program where volunteers from the visiting JUCO World Series teams help handicap children play baseball. A consummate leader, the Dutchmen will look to benefit from Grayson's presence both on and off the field.
|
Back to index...