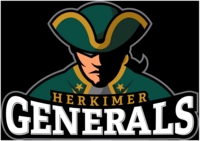 While many college sports fans focus on the big name division one programs, often those with powerhouse football programs or ones that make a deep run in the NCAA tournament, the PGCBL has continuously shown that talent isn't limited to the power five conferences. The Dutchmen have attempted to demonstrate this over the years with all-stars like Sean Aspinall and David Stagg, to name a few, coming from non-division one schools. They will look to keep this streak alive with Herkimer CC pitchers Jake Shortslef and Brandon Nylin.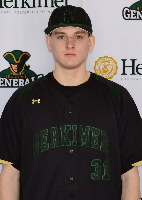 A 41 win program that won its 8th conference championship and finished 3rd at the NJCAA World Series, Herkimer CC boasts a deep roster. A new addition, the 6'5" Shortslef joins the Generals after a freshman campaign at Onondaga CC that saw him named First Team NJCAA Region III Division III All-Region. The Hannibal, NY native appeared in ten games as a freshman, including seven starts, notching a 7-0 record. His dominant campaign saw him allow only 32 hits and 18 walks, while striking out 64 in 50 innings pitched. He finished the year with a 1.80 ERA and carried that momentum over into his sophomore year at Herkimer. In the Generals' first fourteen games, Shortslef has made two appearances, one start, striking out ten batters and giving up only three hits across his seven innings. With a track record of success, and Major League Baseball teams sniffing around in advance of the upcoming draft, Shortslef figures to be a key contributor to the Dutchmen staff in 2015.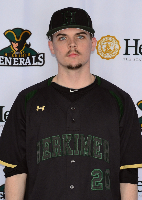 Joining him on the mound will be his teammate at both Herkimer CC and Onondaga CC, Brandon Nylin. The 6'1" right-hander enjoyed as successful a campaign as his teammate during his freshman year. Sharing a spot in the rotation, Nylin made eight starts over his ten appearances, compiling a 4-3 record by allowing 31 hits and 23 walks while striking out 53 in his 48 innings. His 1.50 ERA was the second best on the team and an essential target for Herkimer CC. The Hyde Park, NY native has also worked his way into the Generals rotation, starting one game in the early stages of the season and earning the victory by striking out five batters and allowing only three hits across 6.1 innings. Proven at multiple stops along the way, Nylin is another effective tool in Head Coach Nick Davey's belt come June.