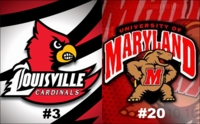 It's often said that success breeds success. If you surround yourself with people who know what it takes to be successful, then success will be easier to come by. It's a theory that has led to countless professional athletes earning long careers as "locker room guys" or "glue guys," just as it has led people to want to play alongside proven winners, like Kobe Bryant or Derek Jeter. It's also a theory that the Albany Dutchmen will put into practice after the signing of two veteran players from powerhouse programs: Michael Bollmer from 3rd ranked Louisville and Pat Hisle from 20th ranked Maryland.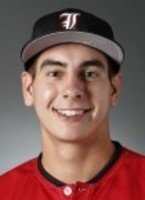 A red-shirt sophomore, Michael Bollmer has battled his way through multiple injuries since arriving on campus at Louisville. After missing his entire freshman season in 2013, Bollmer recovered to have a solid fall season in 2014 before succumbing to injury again. Now fully healthy, the 6'3" 210 pound first baseman is looking to continue his high school success at the collegiate level. A five-year letterwinner as a first baseman and a pitcher at Bryan Station High School, Bollmer was named First Team All-State during both his senior and junior seasons. During his senior year, he hit .424 with seven home runs, 31 RBI, seven doubles, seven triples, 34 runs scored and nine stolen bases, which followed up a junior year in which he hit .380 with six home runs, 24 RBI, 12 doubles, six triples, 10 stolen bases and 16 runs scored. With a proven track record of success, and three years at a top flight program under his belt, the Lexington, Kentucky native looks to be a stabilizing force for the Dutchmen come June.
Joining Bollmer in a Dutchmen uniform will be Maryland infielder Pat Hisle. A Bethesda, Maryland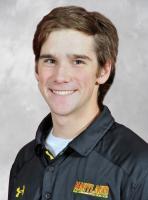 native, Hisle was a standout at Walt Whitman High School, hitting .418 with 19 RBI, one home run and five triples during his senior season in which he was an All-Gazette first team selection, selected as a member of the North Team for the Brooks Robinson All-Star Game, an honorable mention All-Met by The Washington Post, and finished his career ranked as the No. 20 prospect in Maryland according to Perfect Game. After arriving at Maryland, Hisle appeared in ten games as a freshman, serving as the Terps pinch runner and defensive replacement. A solid defensive middle infielder, the 5'9" 170 pound Hisle figures to add defensive versatility to Albany, while also causing havoc on the basepaths and bringing his winning tradition to the lineup on a daily basis.