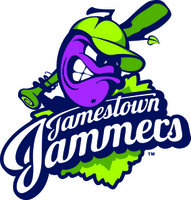 The Perfect Game Collegiate Baseball League has proudly announced the addition of the Jamestown Jammers.
For 20 years the Jammers were part of the NYPL, a minor league team affiliated with the Pittsburgh Pirates, Miami Marlins, Atlanta Braves and Detroit Tigers. While in that league, the Jammers developed strong rivalries with Oneonta, Elmira, Little Falls, Geneva, Glens Falls, Utica, and Newark. Those rivalries now return and are revived with the Jammers inclusion into the Perfect Game League. With these Northeastern franchises now returning to Russell Deitrich Park, Jammers fans can now relive a piece of the past and enjoy new beginnings with new players from those cities playing up fierce competitions of times gone by.
"We had spoken with the city and the current Jammers ownership group about joining the PGCBL and found this is now the time. It's a great fit from a geographical standpoint and will revive a lot of our old rivalries," said PGCBL President Jeff Kunion. "We are getting experienced baseball operators who know what needs to be done to entertain the Jammers fans and bring exciting and competitive baseball to Jamestown."
MKE Sports and Entertainment, LLC owns a burgeoning portfolio of teams and venues including the Kokomo Jackrabbits and a new Prospect League franchise in Lafayette, IN. MKE will be entering its second year in Jamestown having entertained fans last season both through on field entertainment and a tremendous effort on the field. The Jammers just missed the playoffs last year after losing the final game of the first half of the season. The Jammers look to rebound this year and contend for a PGCBL championship.
"MKE is extremely honored and excited to be entering the PGCBL for this year and many years to come. The PGCBL brings many of the old rivalries that Jammer fans have enjoyed in previous years. We look forward to restarting those rivalries and burgeoning new ones in the PGCBL," said Dan Kuenzi, Senior Vice President of Operations for MKE Sports and Entertainment.
The PGCBL is affiliated with Perfect Game, the largest independent scouting service in the country. This year, more than 1,400 professional players had either worn the uniform of a PGCBL team or participated in a Perfect Game event.