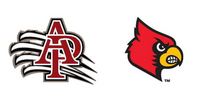 Every season, the Albany Dutchmen organization welcomes back a select number of returning players to serve as veterans for the following season's team. These returning players act as cornerstones on that year's team, giving new players to the team an idea of what is expected. Returning players are also relied upon by head coach Nick Davey and his coaching staff to lead the team.
In 2016, the Dutchmen organization is happy to welcome back a pair of stellar pitchers from the 2015 roster ­– Gavin Wallace (Fairfield) and Zak Spivy (Polk State College).
Gavin Wallace, a right-handed pitcher from Madison, New Jersey, made seven starts for the 2015 Dutchmen. Wallace was Albany's starting pitcher in the PGCBL Playoffs, and earned his two wins in July as part of the late-season push for the playoffs. He was the most accurate pitcher on the roster last season, walking just ten hitters in 39.1 innings. At Fairfield, Wallace made ten appearances in his 2015 freshman campaign, including six starts.
Wallace said he is excited to return to Albany for a second season, stating the Dutchmen are the ideal organization for a college baseball player.
"It's an honor to be coming back to play for a great organization like the Albany Dutchmen, who exemplifies everything a collegiate ballplayer looks for in a summer team," Wallace said. "The Dutchmen provide a great atmosphere to allow us as players to not only entertain the fans, but to also work with some great baseball minds to improve our individual skills."
Wallace added the ability to work with veteran head coach Nick Davey was another major positive in coming back to Albany.
"I can't wait to get back to work with Coach Davey and the staff and see what we can accomplish this season."
Zak Spivy, a righty from Naples, Florida, was one of Albany's top relief pitchers during the 2015 campaign. In 14 relief appearances, Spivy earned three victories and worked without allowing an earned run ten times. He only allowed one earned run in 7.1 relief innings during the month of July, and retired four of the five hitters he faced in the Dutchmen PGCBL Playoff game.
In his freshman season at Polk State College in Florida, Spivy earned a 5-1 record in 16 appearances, walking just five hitters in 32.1 innings. In October, Spivy was named a FCSAA Sophomore All-Star, and participated in a conference-wide event in front of over 200 professional scouts and college coaches.
Spivy echoed the sentiments of Wallace, stating he was excited to get back to work in Albany with the goal of a PGCBL Championship.
"Returning to the Dutchmen means a lot to me," Spivy said. "The coaches and fans in Albany are very supportive, and I can't wait to come back to the Dutchmen and win the whole thing."
The Dutchmen are happy to welcome Gavin and Zak back to the Capital City as cornerstones of the 2016 Albany pitching staff. Further player signings will be announced throughout the coming months, and will be announced on DutchmenBaseball.com and on social media.