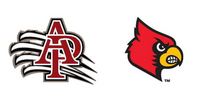 Each season, teams in the PGCBL seek to balance their rosters with young talent as well as seasoned veterans. The Albany Dutchmen are adding three veteran players to the 2016 roster, who will bring a needed element of experience to the ballclub. The Dutchmen are pleased to welcome Cooper Jones (Southern Miss), Tristan Rojas (Seminole State) and Joe Pokrentowski (Saint Rose) to this season's roster.
Cooper Jones comes to Albany from Southern Miss, where he is in the midst of his junior season at the Conference USA program. Jones pitched for the Golden Eagles as a true freshman in 2014, making six appearances with a 2.00 ERA. The righthander is working his way back from an injury, and joins the Dutchmen roster as a pitcher that can log a lot of innings. Jones was ranked as one of the top 50 righthanded pitchers in Florida's Class of 2013, and helped Pensacola Catholic High School to two state championships and a national championship during his high school career. He was a second team Louisville Slugger All-American after his senior season at Pensacola Catholic. Jones brings his highly recruited talent to the Capital City, and will be a highly utilized arm in the Dutchmen pitching staff.
Tristan Rojas finished his sophomore season at Seminole State College of Florida as one of the Raiders' top hitters. Rojas led Seminole State in hits, doubles, and triples, and hit .361 in 44 games played. The Bronx native six seven home runs and drove in 38 runs while also stealing 12 bases. An outfielder, Rojas logged 27 extra base hits and scored 34 runs. He came to Seminole State as one of the best players in New York State in the Class of 2014, ranked as the best outfielder and position player, and the third best player overall. As a senior at James Monroe High School, he was named as a third team All-American by Perfect Game, as well as a first team All-Region selection for the Northeast. Rojas gives the Dutchmen coaching staff an athletic presence in the Bellizzi Field outfield, and can play numerous positions. His ability as an outfielder and a hitter will prove to be valuable for the 2016 Dutchmen.
The second Saint Rose Golden Knight to join the 2016 Dutchmen roster is pitcher Joe Pokrentowski. The lefty is coming off an outstanding season at Saint Rose, who advanced to the Northeast-10 Championship Series this year. Pokrentowski was the team's closer, earning seven saves in 13 appearances on the mound. He struck out over a hitter an inning during his junior campaign, punching out 14 in 13.1 innings. He did not allow a run in 11 of his 13 outings, and earned one of his two wins in the Northeast Ten tournament to eliminate nationally ranked Franklin Pierce. The Syracuse native was a two-year captain at Cicero-North Syracuse, and was a first team All-Central New York All-Star.
The Dutchmen will benefit greatly from having Jones, Rojas, and Pokrentowski on the roster. These three veterans will be players that head coach Nick Davey can rely on early in the 2016 PGCBL season.