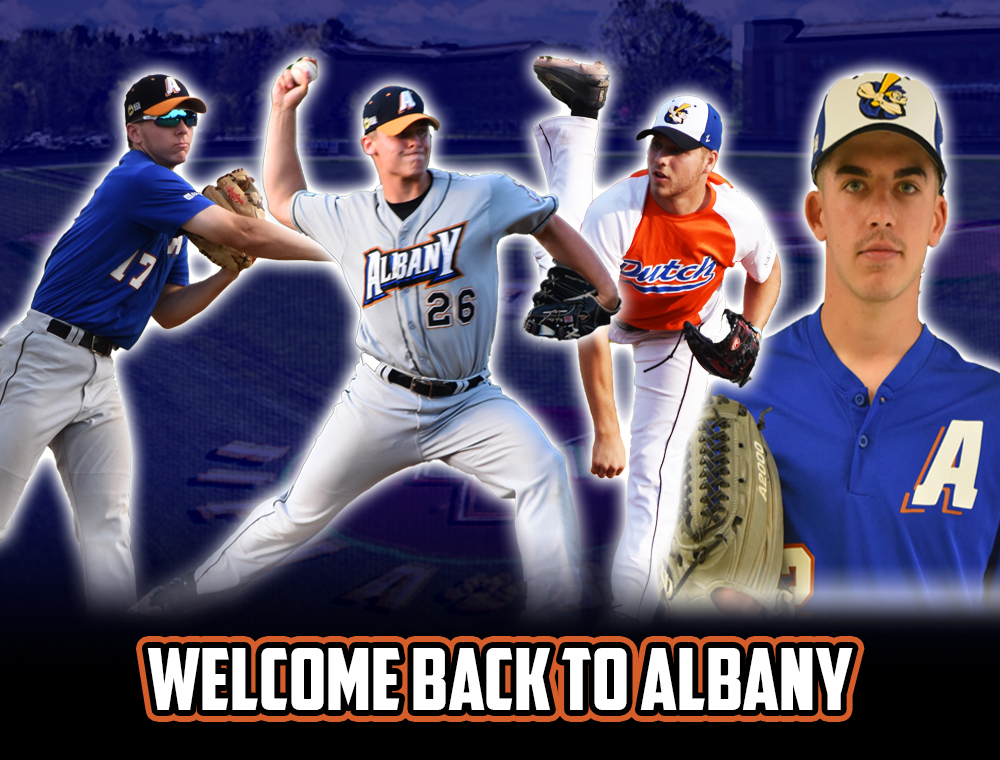 ALBANY, N.Y. – Four players from last year's Albany roster will don their Dutchmen uniforms once again for the 2019 PGCBL season. Infielder Justin Wright (St. John's) is set to rejoin pitchers Nick Bird (Albany), Nick Grabek (Fairfield) and James Rubino (Hudson Valley CC) at Connors Park this summer.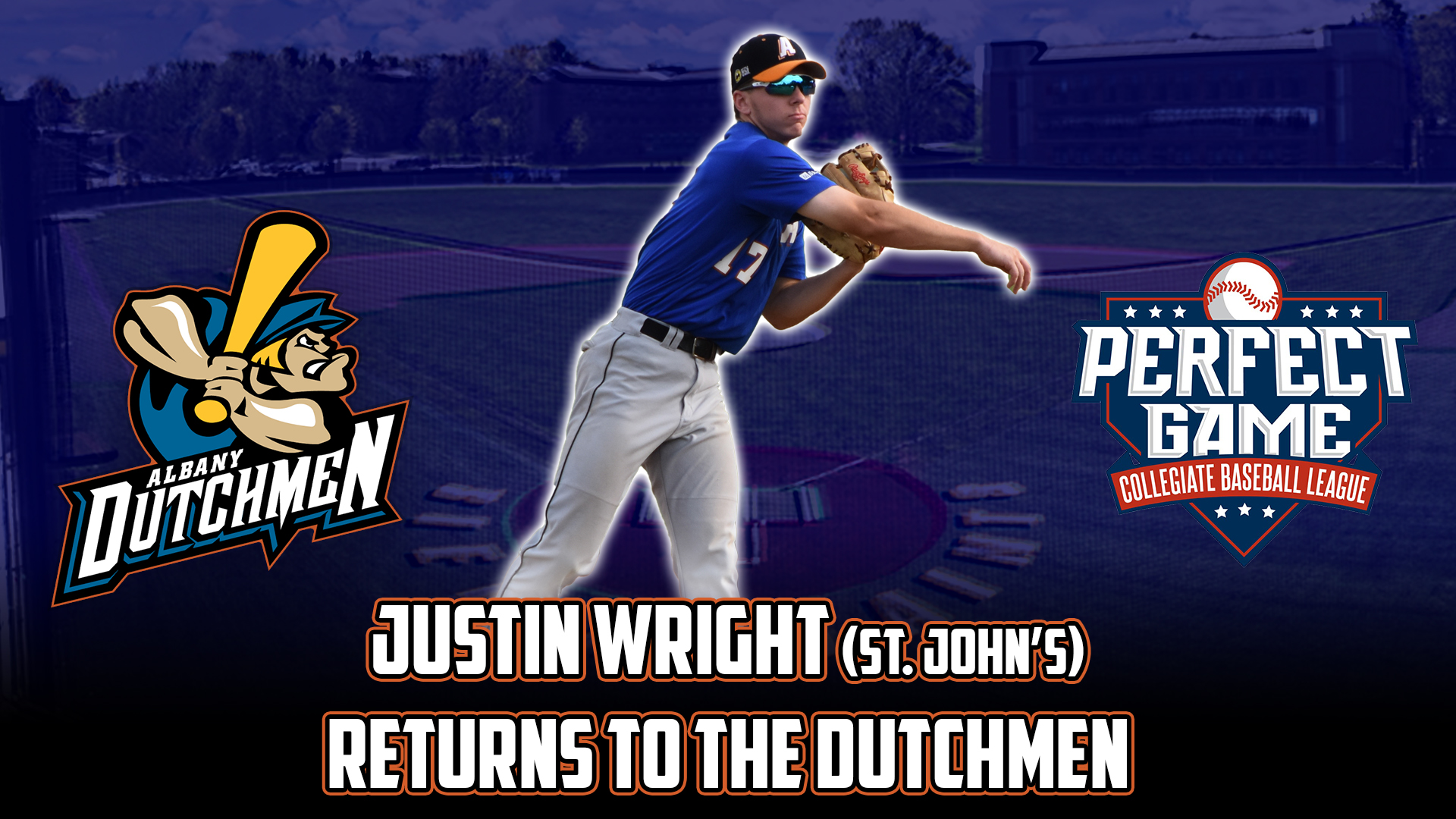 Wright played in 28 games last season for the Dutchmen, posting a .212 batting average with seven RBIs. In 2018, Wright was named the number three third base recruit from Pennsylvania by Perfect Game. He is currently in his freshman season at St. John's University and is redshirting this year due to injury.
"Justin is someone I'm really looking to getting back for another summer," said Dutchmen Head Coach Nick Davey. "I'm excited to see the progression he's made from last summer. Justin started to play his best baseball as the summer ended. As he gets healthy, Justin's gonna be a guy we lean on heavily to lead this team."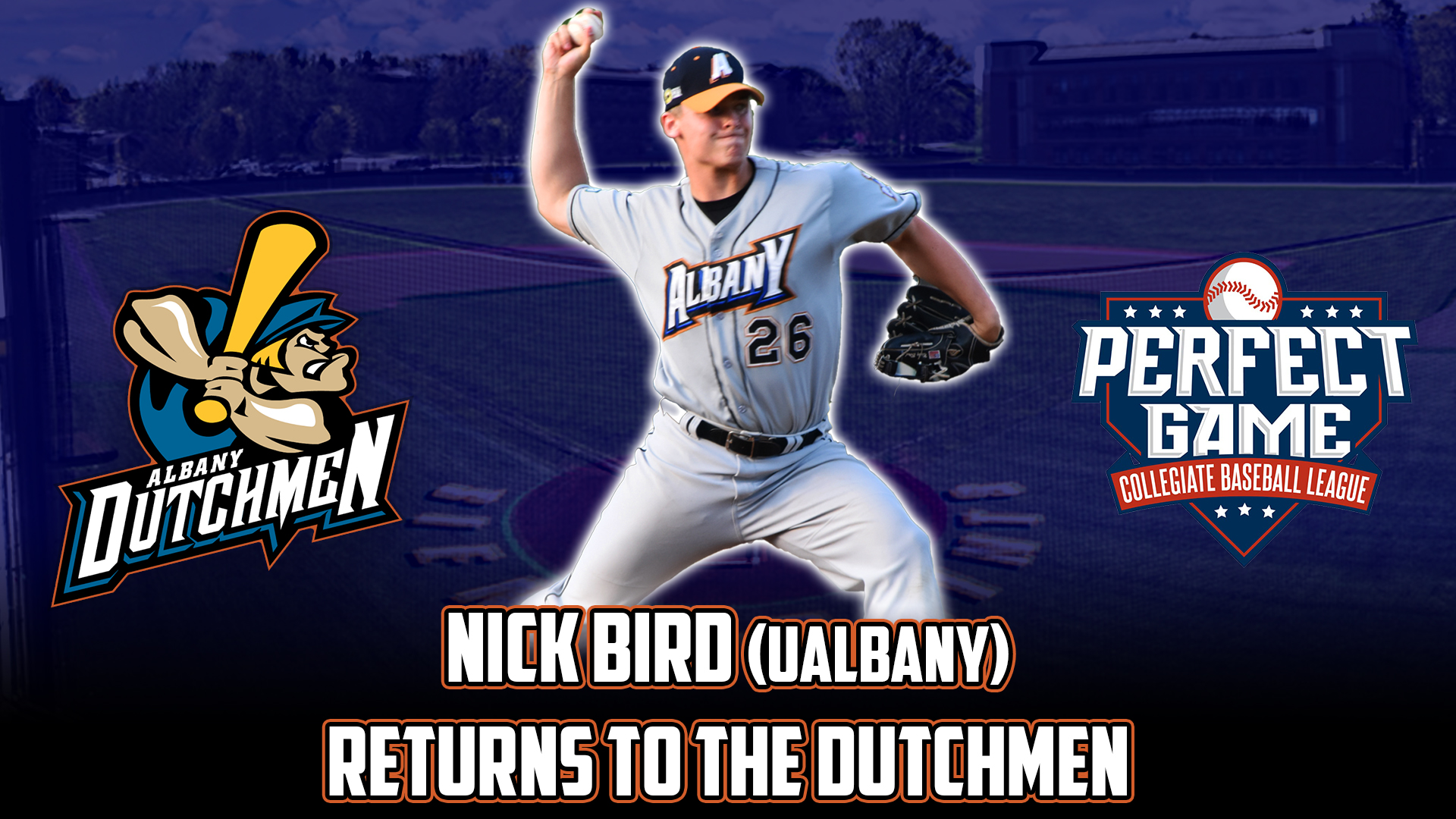 Bird featured in 14 games out of the bullpen for the Dutchmen in 2018. He threw in 15 innings, recorded a 4.20 ERA, struck out 13 batters, and earned three saves. Bird is a redshirt junior at the University at Albany and has appeared in two games so far in 2019. He has pitched in 2.1 innings and struck out two batters.
"Nick will be used in a much heavier role this year at Albany," said Davey. "He's someone I know I can count on in the back end of games."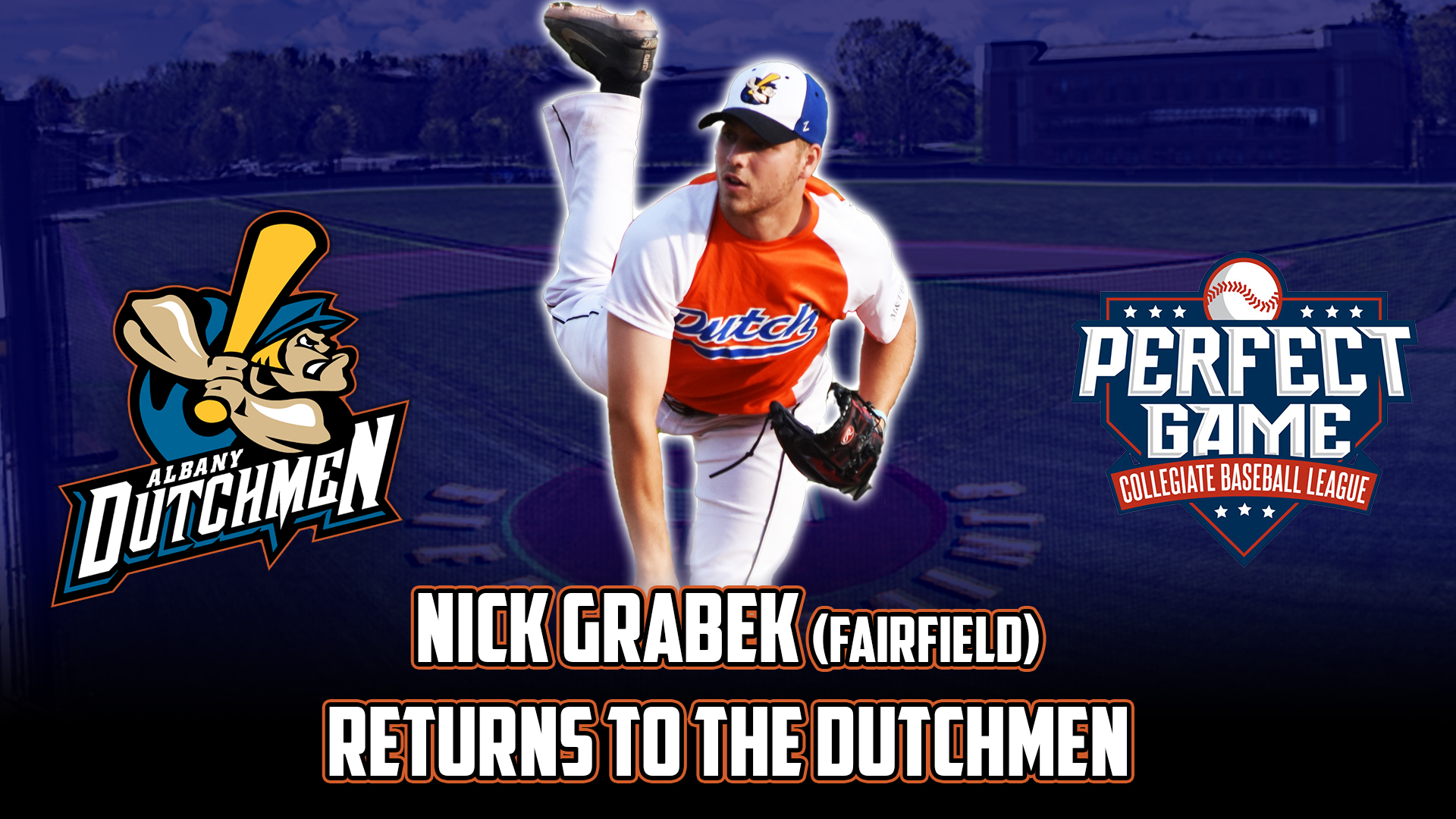 Grabek pitched in 12 games from the bullpen for the Dutchmen in 2018. He threw 24.2 innings, posting a 5.10 ERA, striking out 27 batters, and recording two saves. Grabek is a sophomore at Fairfield University and has pitched in six games so far for the Stags. He has thrown 10 innings, compiling a 2.70 ERA with 11 strikeouts. Grabek has also recorded three saves for Fairfield.
"Nick will get quality innings for Fairfield this year," said Davey. "He's someone I look at to be in our starting rotation this summer."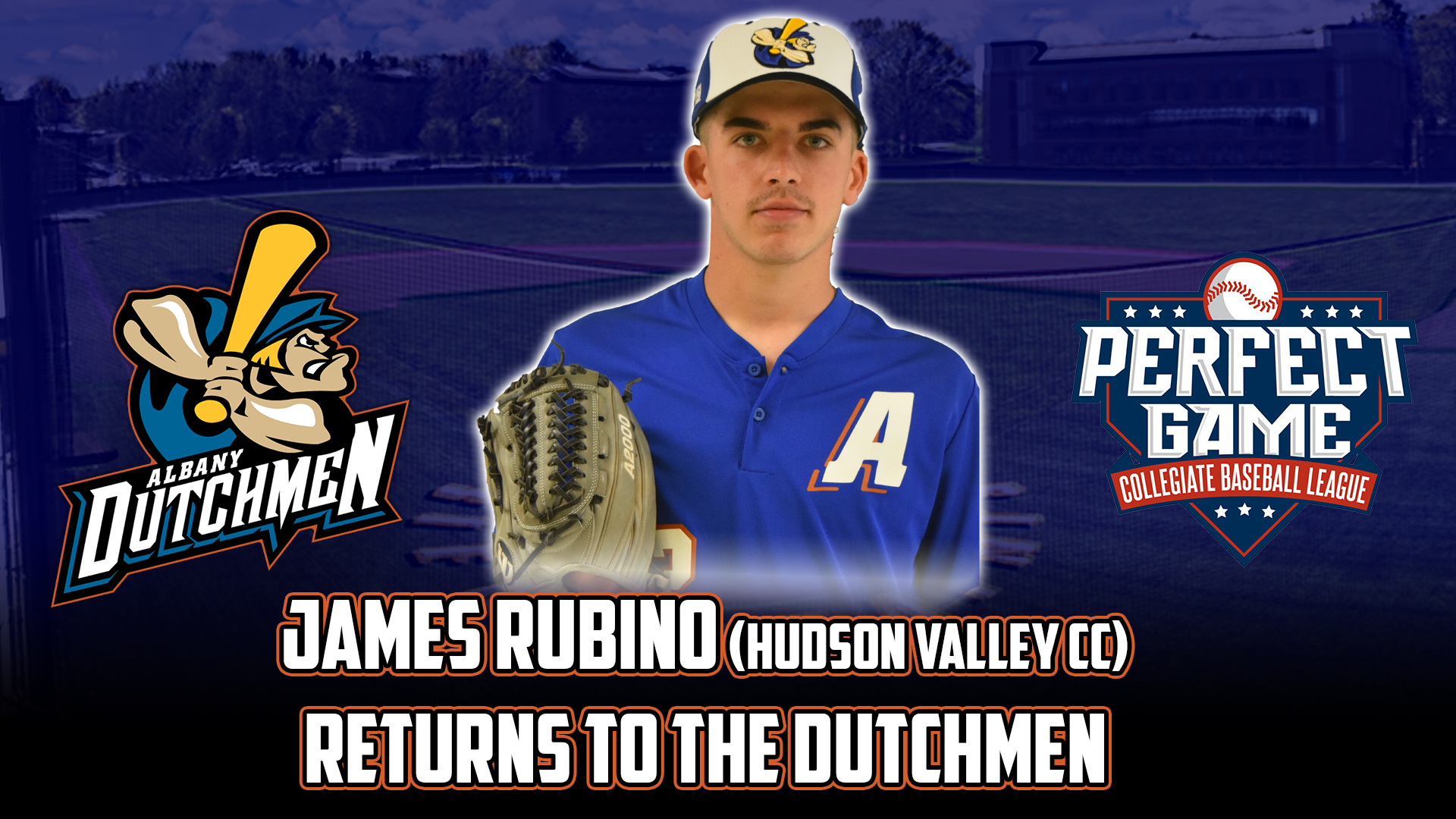 Rubino appeared in nine games for the Dutchmen last season, starting in one game. He threw 18.2 innings, posted a 4.82 ERA with 16 strikeouts. Rubino is a sophomore at Hudson Valley CC.
"James will be a top of rotation guy for Hudson Valley CC this spring," said Davey. "He's someone that will be very valuable for us this summer because of his versatility to start or come out of the bullpen."
Albany starts the 2019 PGCBL season on the road Friday, May 31st at 7:05 p.m. against the Saugerties Stallions. The first home game for the Dutchmen is on Saturday, June 1st at 5:05 p.m. against the Glens Falls Dragons. For ticket information and more, visit dutchmenbaseball.com.