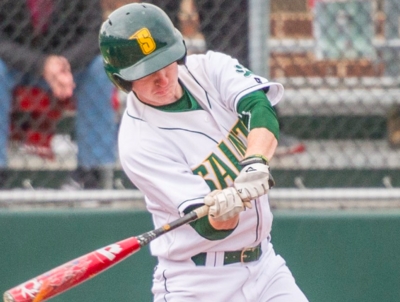 Tuesday, May 7, 2019
Zach Durfee (Siena, '17 Dutch)
Durfee has been delivering on offense this season. The junior extended his on base streak to 30 straight games this past weekend against Northeastern. Durfee had 4 H in 5 AB and delivered the game winning 2-run single in game 2 of the series.
Ubaldo Lopez (Dartmouth, '18 Dutch)
The sophomore has been getting it done on both offense and defense. Lopez made a huge diving stop against Maine last week to save a run and tallied a 3 run HR in Dartmouth's win against Cornell this weekend. The infielder has 31 H and 28 RBI on the season.
Nick Grabek (Fairfield, '18 Dutch)
The righty has been extremely dominant when it comes to save situations this season. Grabek tallied 2 strikeouts in the top of the 9th against Hartford to get his 9th save of the season. The sophomore's ERA on the season is 2.74.
Justin Decker (Dominican, '17)
While Grabek gets it done on the mound Decker has been getting it done at the plate. The senior infielder has tallied 4 H and 2 RBI in his last 2 games and is batting .361 on the season with 65 H, 47 RBI, and 13 stolen bases.
Tommy Pellis (Seton Hill,'19 Dutch)
Pellis had another strong offensive series against Indiana (P.A) last week. The infielder had 2 H and scored 2 runs in the Griffins' win against the Crimson Hawks to bring his total number of hits to 55 on the season. Pellis is also batting .367 and has 42 RBI.