ALBANY, N.Y. – The Albany Dutchmen added to their fielding depth with the addition of three Division I hitters. Infielder Luke Franzoni (Xavier) joins outfielders Mike Handal (Fairfield) and Michael Whalen (Albany) as contributors to a potent Dutchmen offense at Connors Park this summer.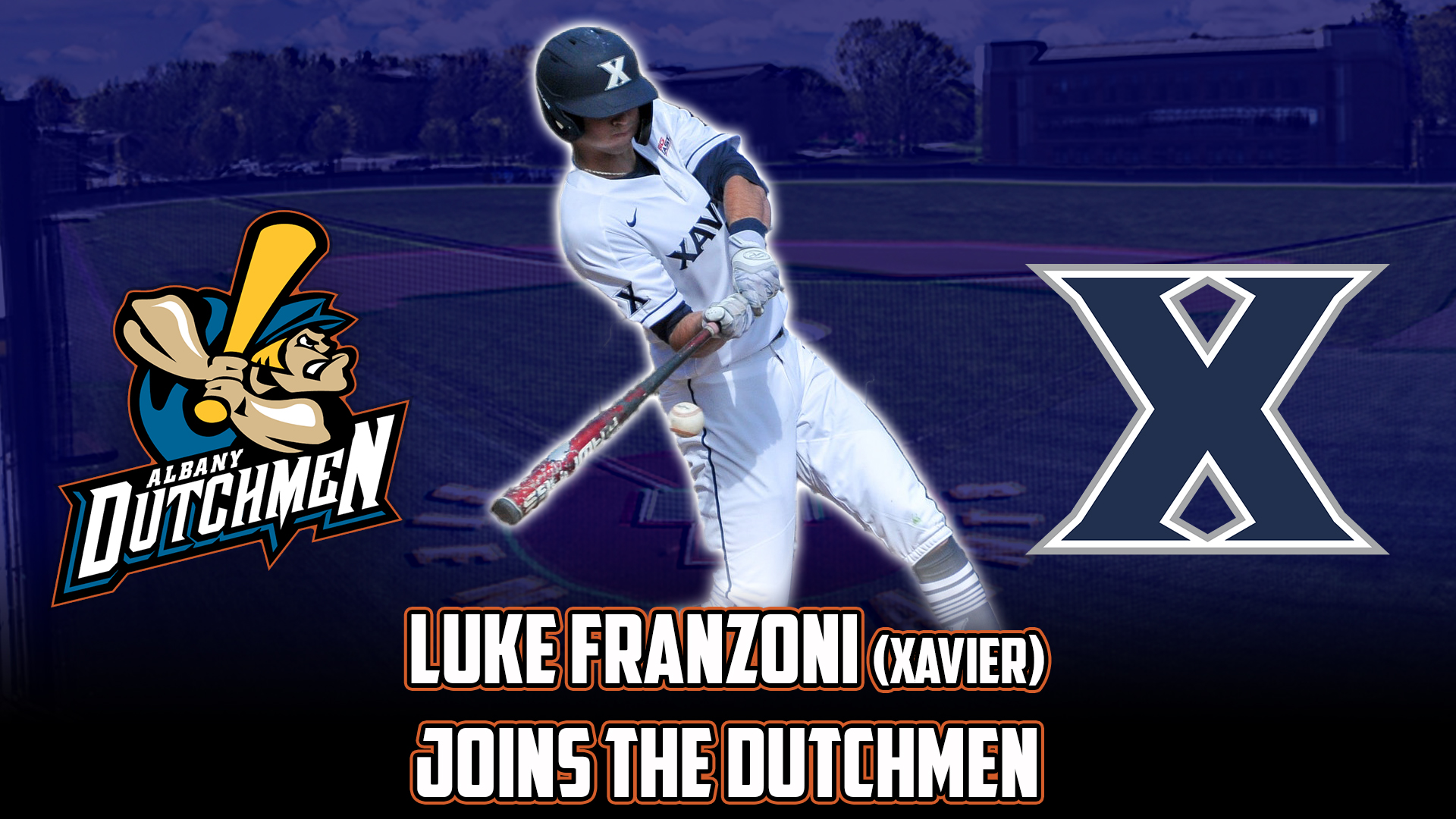 A 6'2" infielder from Robbinsville, New Jersey, Luke Franzoni joins his future Xavier teammate Dustin Sprong on the Dutchmen roster for the 2019 PGCBL season. Franzoni has become a mainstay in the Musketeers lineup as a freshman, starting the last 14 games. He has batted .240 this season with seven home runs and 26 RBIs. A graduate of Princeton Day High School, Franzoni was the number 15 ranked shortstop in the state of New Jersey by Perfect Game in 2018 and was named New Jersey Prep Player of the Year by the Trentonian Newspaper after a junior season in which he led his team with .431 batting average and six home runs. Luke's older brother, Paul, is a catcher at NJIT and will play for the Amsterdam Mohawks this summer.
"We are super excited to have Luke with us for the summer," said Dutchmen Head Coach Nick Davey. "Luke is a versatile kid that can play pretty much anywhere on the field. It's going to be a pleasure to get him here and really work to fine tune some of those offensive skill and approach as he plays all over the diamond. He could make those nine games vs Amsterdam a little more interesting as well with his brother playing for the Mohawks this summer."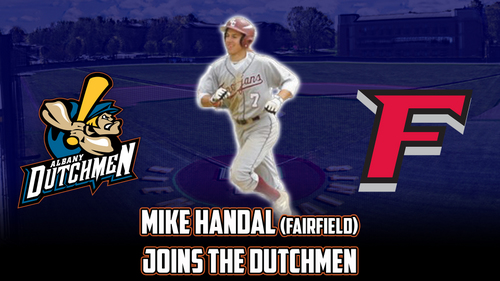 A 5'9" outfielder from Garden City, New York, Mike Handal joins Nick Grabek as Dutchmen representatives from Fairfield University, a program that has sent notable players to Albany such as former All-Star Gavin Wallace and Fairfield male athlete of the year Jack Gethings. Handal has played in 15 games for the Stags as a freshman, recording four hits and two RBIs. A graduate of Garden City High School, Handal was ranked the 15th ranked outfielder from the state of New York by Perfect Game in 2018 and was named the best defensive outfielder in Long Island by Blue Chip.
"Mike got quality at bats at the beginning of the year for Fairfield which tells you what they think of his ability," said Davey. "We need to get Mike up here and start letting him get some consistent Abs to gain some confidence in his offensive game. As the summer goes on, watch out for this guy to take off. He's another one of those athletic guys that can cause some havoc on the bases as well."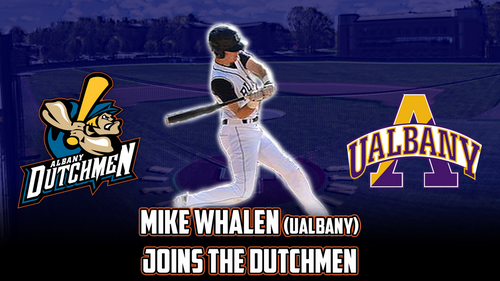 Finally, Michael Whalen is a 6'1" outfielder who joins the Dutchmen for a full season after playing in three games at the end of the 2018 PGCBL season. Whalen is a redshirt freshman for the University at Albany and a graduate of Albany Academy. Whalen was named to the Colonial Council first team in 2016 and the All-MAPL first team in 2017. During his high school career he also played four years of basketball and ran three years of cross country in addition to his four years of baseball at Albany Academy.
"Mike is an athletic kid that has a solid offensive game and plays the game the right way," said Davey. "I love his hard nose style and in a short time last season he proved he was a guy I'd like to see more. With at bats there's no doubt Mike can be a guy that helps this team win this summer."
Albany starts the 2019 PGCBL season on the road Friday, May 31st at 7:05 p.m. against the Saugerties Stallions. The first home game for the Dutchmen is on Saturday, June 1st at 5:05 p.m. against the Glens Falls Dragons. For ticket information and more, visit dutchmenbaseball.com.