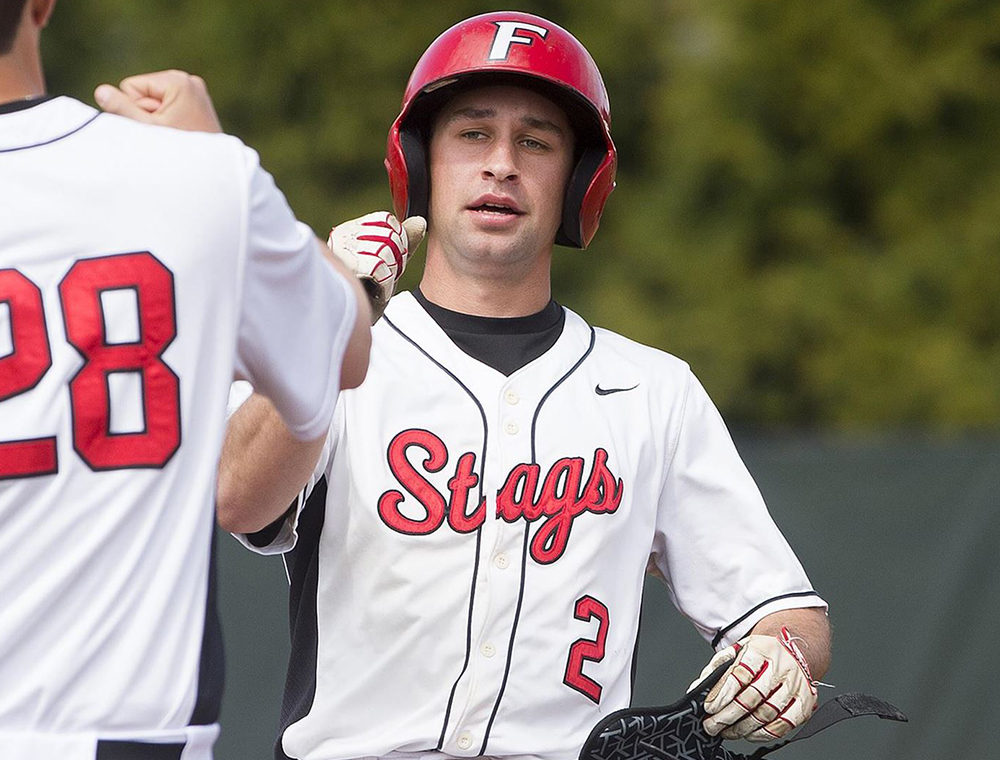 Monday, May 13th, 2019
Jack Gethings (Fairfield, '16 Dutch)
Gethings helped Fairfield clinch a spot in the MAAC Playoffs with two hits during Friday's Stags win over Quinnipiac. The first of those hits was the senior's 78th hit of the season, which set a new Fairfield single-season record. Gethings can set a new program record for career hits with two hits in Fairfield's next game against UMass.
Greg Marino (Stony Brook, '17 Dutch)
The redshirt junior dominated on the mound Saturday during game one of Stony Brook's doubleheader against Wagner. Marino threw six shutout innings against the Seahawks, striking out four batters and allowing only three hits. The righty now has 66 strikeouts in 12 starts this season for the Seawolves.
Jerry Huntzinger (Seton Hall, '18 Dutch)
The sophomore catcher played a key role in Seton Hall's sweep of Georgetown this weekend. Huntzinger picked up an RBI in all three games that the Pirates won over the Hoyas. The strong performance raises Huntzinger's RBI total this season to 14.
Ryan McGee (Siena, '19 Dutch)
The Schenectady native continues to cement his place in the Saints' outfield as a freshman. McGee was scorching during Siena's doubleheader against Niagara, going 5-8 at the plate with four RBIs in game one. With his performance this weekend, McGee raised his season batting average to .302 – second on the team to Dutchmen veteran Zach Durfee's .303 batting average.
Tommy Pellis (Seton Hill, '19 Dutch)
With the college season starting to wind down, end of season awards are starting to flood in for current and former Dutchmen Players. Incoming utility player Tommy Pellis was named to the All-PSAC first team as a third baseman. The versatile junior has been on fire in his first season with the Griffins, batting .348 with 11 home runs and 45 RBIs.