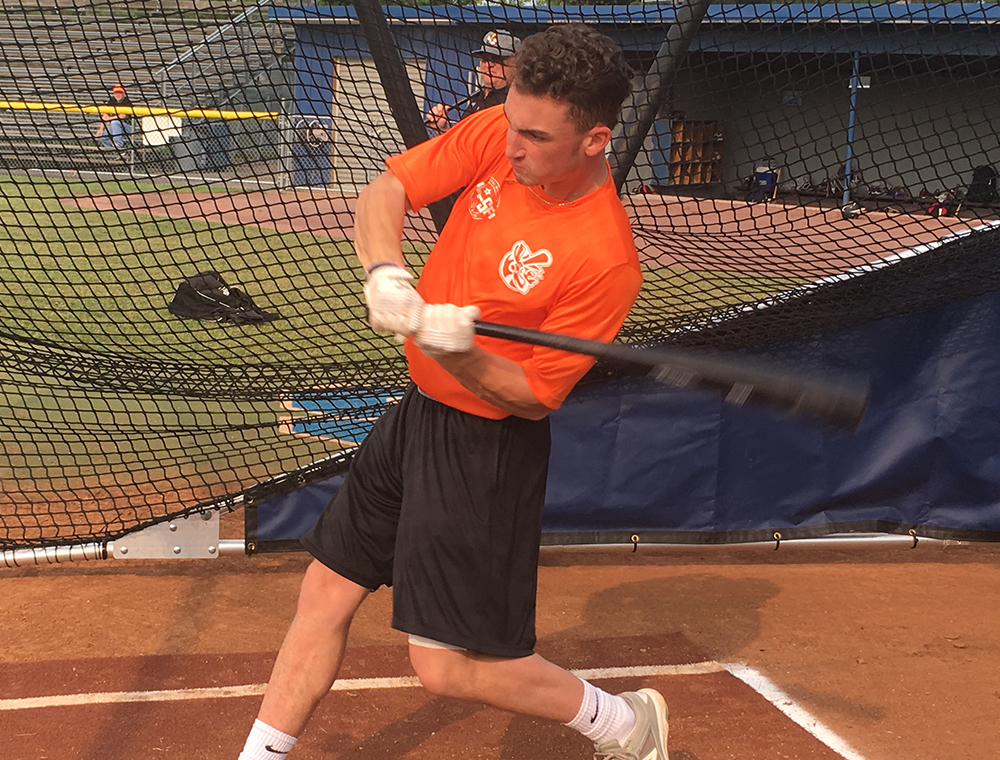 SAUGERTIES, N.Y- The Dutchmen bullpen used four arms to secure a four-run win as the Albany Dutchmen (1-0) opened their 2019 PGCBL season by defeating the Saugerties Stallions (0-1) 9-5.
Ben Metzinger (Louisville) went 2-3 with a single and RBI double and Aaron Roose (Azusa Pacific) also went 2-3 with 2 singles and a HBP.
Albany began the scoring in the first inning when Chris Seng (Louisville) who was hit by a pitch to begin the game, stole third and advanced and scored after an errand throw. Ryan McGee (Siena) scored the Dutchmen's second run off a single from Mike Handal (Fairfield).
With the score tied 3-3 in the top of the fourth, Chris Seng grounded to short which scored Will Duff (Vanderbilt) from third who got on after a walk. Aaron Roose scored on a wild pitch later in the inning.
Blake Bales (Virginia) earned the win. He came in relief during the bottom of the fourth with the score at 5-3 and pitched three scoreless innings with seven strikeouts.
"Blake set the tone and the other guys behind him followed" said Dutchmen Head Coach Nick Davey on his performance. "He came out and put down a shut-down inning."
Bales gave recognition to the pitchers who threw the other six innings.
"Each arm we ran out was good as the last," said Bales. "If you want to win you have to have depth".
Albany in the fifth had a three-run inning that propelled them to victory. It included a RBI single from Roose which scored Duff.
Ian Foggo (The Citadel) struck out the side in the ninth.
Albany's next game is against the Glens Falls Dragons on Saturday, June 1st, at Connors Park at Siena College. Game time is set for 5:05 p.m. For tickets and more information, visit dutchmenbaseball.com.