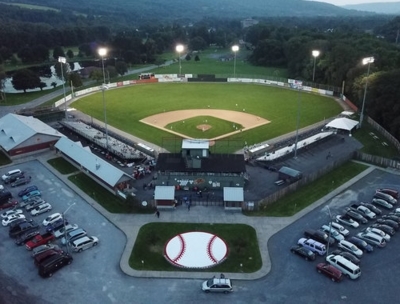 Monday, July 5th (Oneonta, NY)-- The Albany Dutchmen swept a doubleheader against the Oneonta Outlaws with scores of 3-0 and 4-2.
Albany scored in the first inning of both games, in game one it was Isaac Humphrey (Louisville) and Evan Fox (Stony Brook) both picking up RBI singles to put the Dutchmen ahead early.
Oneonta's bats were shutout in game one by Ryan Yerby (RPI) who threw six innings while allowing four hits, and Tristan Nemjo (Hofstra) picked up the save while striking out three.
Nick Schwartz (St. John's) got the Dutchmen ahead early in game two with an RBI single in the first frame.
Albany picked up three runs in the fifth inning of game two courtesy of a Johnny Decker (Stony Brook) RBI single, as well as his college teammate Evan Fox (Stony Brook) picking up a 2 RBI single, as the shortstop totaled 3 RBIs on the night.
Albany returns to action Tuesday, July 6th at 6:35 as they play their third consecutive day on the road at the Amsterdam Mohawks, before returning home Wednesday, July 7th to take on the Mohawk Valley DiamondDawgs.