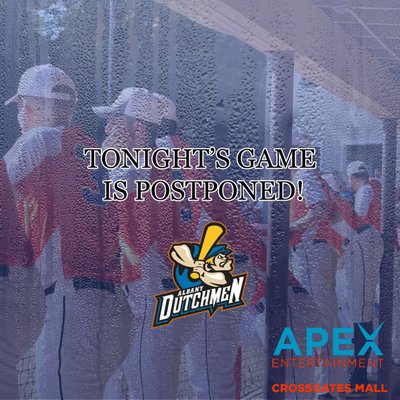 Thursday's game at Adirondack has been postponed. The game will be made up two weeks from today, June 23rd, as Adirondack was scheduled to come to Albany that day for a single game, it will now be a doubleheader at Keenholts Park starting at 5:00.
Albany will head to Glens Falls for a 7:00 first pitch on Friday, and return to Keenholts Park for a 5:00 doubleheader Saturday against Watertown.
Looking for something to do without Dutchmen baseball? Head over to APEX Entertainment in Crossgates Mall, where perfect weather is always guaranteed!