By: Dutchmen Front Office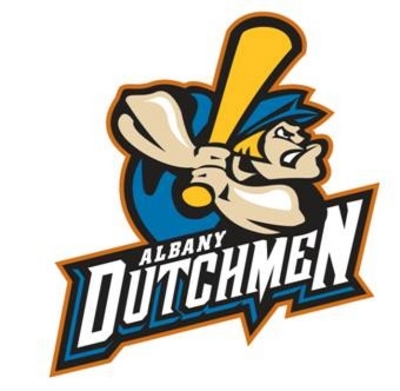 In the bottom of the 1st inning, things didn't look good for LHP Bryan Carr (College of Saint Rose) and the Albany Dutchmen. He gave up two runs right away. One on a passed ball, and the other on a sacrifice fly for Elmira catcher Andrew Nist (Temple). After that he settled into a groove and was perfect from the second inning on through the sixth.
The Dutchmen bats took some time to get going, but the runs finally came in the top of the seventh inning. Danny Crowe (Elon University) tied the game with a two-run single. Tyler Orris (Millersville College) followed with a RBI double to give the Dutchmen a 3-2 lead, and they never looked back. Crowe and Orris, batting eighth and ninth in the lineup, combined for four of the team's five hits against the Pioneers.
Jimmy Davitt (Bryant University) was flawless in the seventh and eighth innings on the mound, and Ben Seabrook (Univ of North Alabama) appeared in the ninth to pick up his first save with the Dutchmen.
Albany returns to Bellizzi Field on Sunday, June 9th against the Newark Pilots. First pitch is 5:05PM.
Sunday is also Family Funday! Four tickets plus four food vouchers for $14. Plus all kids in attendance run the bases after the game.
|
Back to index...