By: Dutchmen Front Office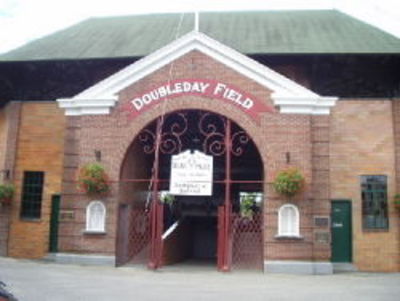 Cooperstown, NY - A day after suffering their first loss, the Albany Dutchmen (6-1) were back in the win column with a 10-0 triumph against the Cooperstown Hawkeyes (6-3). The blowout victory came on the heels of the team being ranked the #9 best summer collegiate baseball team in the country, which is the highest in the Perfect Game Collegiate Baseball League and higher than seven of the ten teams from the Cape Cod League.

Kyle Pheland (Salve Regina) was brilliant on the mound, scattering two hits over seven innings of work to pick up win. The offense was out in full force, scoring 10 runs on 12 hits.

The big blast came from Matt Dacey (University of Michigan), who hit a three run home run in the top of the 4th inning. Joe Purritano (Dartmouth College) chipped in with three singles of his own.

The Dutchmen are back at home at Bellizzi Field on Thursday, June 20th against the Amsterdam Mohawks. The Opening Night game that was postponed will be resumed at 6:00PM with the score tied 5-5 in the bottom of the 8th inning. The regularly scheduled game will start at 7:05PM. Thursday's game is also All You Can Eat for $10.
|
Back to index...