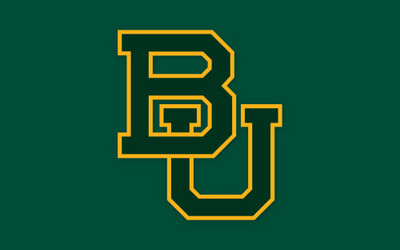 Looking to capitalize on a tremendous 2013 summer that saw them survive a grueling stretch of extra innings games to reach the division finals, Coach Nick Davey and the Dutchmen front office started filling their 2014 roster by going back to familiar places. After plucking 2013 All-Star Sean Spicer from Big 12 powerhouse Baylor, the Dutchmen inked three more Bears to lead this year's squad. The success Spicer earned has the Dutchmen incredibly excited about the two pitchers the Texas program will send them, freshman Kyle Ott and red-shirt freshman Drew Tolson, as well as power-hitting freshman first baseman, Cameron Miller.

A two-way star at Ball High School in Galveston, Texas, and a 2012 Perfect Game Underclass Honorable Mention, Ott is a projectable pitcher who throws three pitches for strikes, including a fastball that tops out in the mid 90s. A physical athlete and a real competitor, Ott was named the school's Male Athlete of the Year in 2013 after he led the team to it's second straight district championship. During the year, he hit .385 with 24 RBI, nine doubles and four triples, while compiling an 8-1 record as a pitcher with a 1.05 ERA and 76 strikeouts in 62.0 innings. He was named First Team all-district and all-county, while also being on the Rawlings All-Texas Region second team and participating in the 2013 Houston Area Baseball Coaches Association All-Star Game.
Joining Ott on the Dutchmen pitching staff will be right-hander Drew Tolson. After red-shirting his freshman year following Tommy John surgery, Tolson is back in the mix for a rotation spot at Baylor because of his ability to mix and match four pitches with what's been called "the best command on the staff." Before getting hurt, Tolson was a highly recruited prospect out of Memorial High School in Houston, Texas. A first-team all-district pitcher in 2010 and 2011, he was also named first-team all-state in 2011. That year he posted a 1.95 ERA and 93 strikeouts while recording a 7-2 record. Likely a mid-week starter for the Bears, Tolson also figures to see some time for them out of the bullpen because of his reliability in any situation.

Rounding out the Baylor trio is first baseman Cameron Miller from Bellaire High School in Houston, Texas. The left-handed hitter will be a true power bat in the middle of the Dutchmen order after finishing second in the state of Texas in home runs as a senior. A patient hitter with a good eye, Miller was a 2013 Rawlings All-Region selection, as well as a 2012 first-team all-district and Perfect Game third team honoree. A solid defender with an attacking swing and plus arm, he led his high school team to a district championship in three straight seasons before graduating. As a solid well-rounded player, Miller figures to be competing for playing time immediately at Baylor and become a real asset for the Dutchmen.