By: Dutchmen Front Office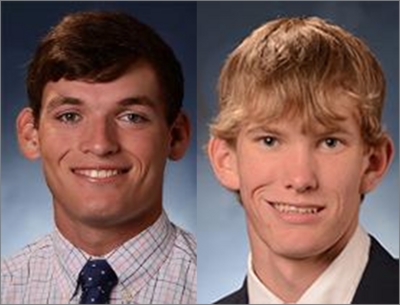 Each PGCBL summer provides an opportunity for players from all over the country to stand out amongst the plethora of players from Power 5 conference schools that dominate national media coverage. In the past, the Dutchmen have found incredible success with talented small school players, like Ben Klimesh (Trinity University), Sean Aspinall (Azusa Pacific) and many more. This summer will be no different, as the Dutchmen fill their roster with players from strong baseball programs outside the eye of mainstream sports media. Two of those looking to make an impact against players from power programs are Georgia Regents teammates Hunter Boose and Tyler Brown.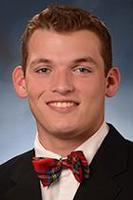 A 6'0" shortstop and relief pitcher from Evans, Georgia, the right-handed Boose has been a mainstay in the Jaguars lineup for the past three years. In his freshman year, he was the only player on the team to start in all 48 games and led the team and ranked 13th in the conference in doubles with 20. He also ranked second on the team in slugging percentage (.431) and led them with 31 RBIs. It was more of the same as a sophomore, starting 43 games at 3B and leading the team in RBI (29), home runs (five), and slugging percentage (.506). Last season, he was named the DII National Hitter of the Week and also posted 19 multi-hit games. This season has been more of the same from Boose, who has started 20 of the Jaguars' 21 games at shortstop, hitting .258 with four doubles and ten RBIs, while also striking out three batters in three innings of relief. As a talented and experienced player, Boos
e figures to be a key contributor for the Dutchmen this summer. Boose's Player Profile.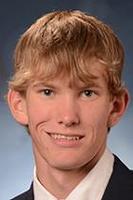 He'll be joined in Dutchmen orange by fellow Georgia native, and teammate, Tyler Brown. The 6'2" right-hander was an immediate impact player for the Jaguars as a freshman last season. He recorded the lowest ERA in the Peach Belt Conference with a 2.23 and went 4-1 in his five starts (11 appearances). He also led the team with a .800 win-loss percentage and struck out 23 batters, eight of them watching. This season, Brown has taken over the role as the team's ace, starting six games in his eight appearances. He boasts a 2-3 record, but has struck out 23 batters in his 31 innings, which is the most on the team. As a team ace and an experienced starter, Brown will look to lock down a spot in the Dutchmen rotation over the summer.
Brown's Player Profile.
|
Back to index...