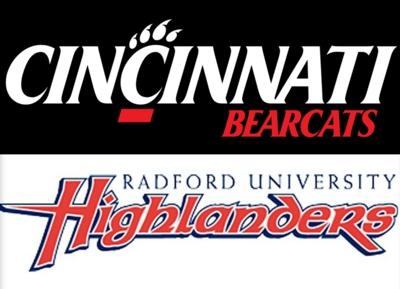 The philosophy behind creating the perfect lineup has evolved as baseball has grown accustomed to the changes of the new millennium. New statistical measurements have been introduced and teams have changed their mind about walks, steals, and sacrifice bunting more times than many can count. However, what has always been a proven fan favorite and game-changing attribute is the ability to hit the ball over the fence. Despite playing at one of the larger fields in the league, the Dutchmen are constantly striving to find big bats for the middle of their lineup who can change the game with one swing. They feel confident in two young, physically imposing hitters, Connor Van Caugherty from the University of Cincinnati and Simon Palenchar of Radford University.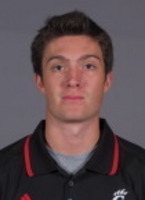 A 6'4" right-handed hitter from Ridgewood, New Jersey, Connor Van Caugherty came to the University of Cincinnati after an illustrious high school career. A 2014 Perfect Game Northeast All-Region 2nd Team honoree, Van Caugherty was also a two time Big North Conference second team selection and was named to the Triple Crown All-Star Game US Championships. A proven leader on the field, the 210 pound outfielder also has shown consistent power in his bat, leading his high school team in home runs as a sophomore, junior, and senior. It's that type of prolific skill that has allowed Connor to see action as a true freshman, appearing in nine games so far on the season and starting three for the Bearcats. With plus power and solid defensive attributes in the outfield, Van Caughtery figures to be a big presence for the Dutchmen in 2015.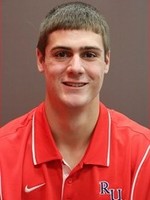 He will be joined in the lineup, and in imposing presence, by freshman first baseman Simon Palenchar. The 6'5" left-handed hitter from Salisbury, Maryland comes to the Dutchmen as another player with the reputation for having a big, powerful bat. As a junior in high school, he batted .391 with 16 RBI, and 20 Runs, while slugging .609. He was a member of the Mid-Atlantic Rookies, the Red Sox travel ball squad, and the All-Star Baseball Academy. Since arriving at Radford, Palenchar has made a quick impression on the coaching staff, appearing in nine games so far on the young season and compiling a .286 batting average, including a 2-4 game against East Tennessee State. With consistent experience, and what his coaches refer to as a strong approach to hitting, Palenchar will likely find himself in the middle of the Dutchmen order for much of the 2015 season.