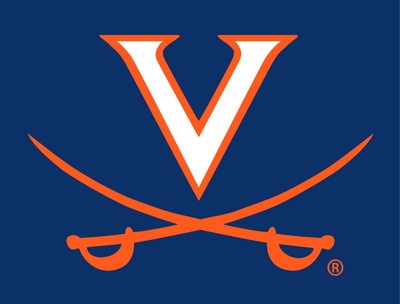 While the ability to attract players from all over the country has long been a goal of the Perfect Game Collegiate Baseball League, there is an equally strong desire to tap into the rich talent pool in the state of New York as well. Lost amidst the conversation regarding the tremendous prospects coming out of baseball hot beds like Florida, Texas, and California, New York has also had a long history of producing talented baseball players, like Manny Ramirez or Pedro Alvarez. In trying to mine the state for talent, the Dutchmen landed on two young players who could very well represent future stars from the state: Tristan Rojas and Jack Weiller.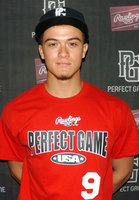 An outfielder from Bronx, New York, Tristan Rojas was a highly decorated prospect at powerhouse James Monroe High School. Ranked by Perfect Game as the #1 outfielder in the state of New York, 3rd best overall prospect in the state, and 106th best prospect in the nation, Rojas was named a 2014 Perfect Game 3rd Team All-American
 and selected to the Northeast - All Region 1st Team. An athletic player with home run power, who was also clocked at 6.46 in the 60 yard dash, Rojas is a tantalizing combination of tools that he put on full display early on in his first year at Grayson Community College. After winning a starting job in the early part of the season, Rojas clubbed five home runs within a three week span. After missing twenty games with an oblique injury, Rojas is back in action, hitting .288 with 5 home runs, 13 RBIs, and four stolen bases. His intriguing potential and prolific accomplishments could make him a key contributor for the Dutchmen in 2015.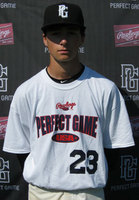 Another native New Yorker joining Rojas on the Dutchmen in 2015 will be middle infielder Jack Weiller. The 6'2" 175 pounder from Waccabuc, New York is Perfect Game's #1 ranked shortstop in the state of New York, 4th ranked overall prospect in the state, 32nd ranked shortstop prospect in the nation and Prep Baseball Reports 99th ranked player in the country. A high school senior signed to play at the University of Virginia, Weiller was named 2015 Perfect Game Honorable Mention All-American and Northeast All Region 1st Team. A left-handed hitter, with plus speed and a solid approach at the plate, Weiller has been a standout at shortstop for John Jay Cross River. His ability to play multiple positions will be an asset to the Dutchmen, and his hunger and passion for the game will make it hard to keep him off the field.