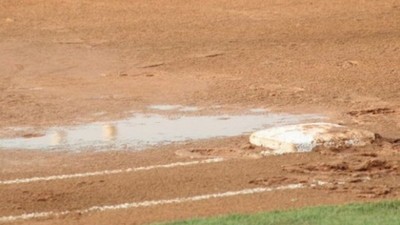 Wednesday's scheduled double header at Bellizzi Field between the Albany Dutchmen's (8-12) and the Saugerties Stallions (9-12) is cancelled due to an unplayable diamond.
Albany and Saugerties will reconvene Friday, July 3rd at Cantine Field in Saugerties for a pair of games. The Stallions will also host a double header with the Dutchmen on July 11th. Albany will be the home team for two twin bills, one scheduled for Thursday, July 9th and the other on Tuesday, July 21st.
Including these two teams, the entire PGCBL will have plenty of makeups moving through the month of July. Neither Albany nor Saugerties has played since Friday Night, and since then the entire league has only seen four completed games due to the wet weather.
The Dutchmen will be back in action Thursday at Bob Bellizzi Field with a 7:05 start against the Amsterdam Mohawks (17-6), who are currently perched atop the PGCBL East Division.
Thursday, CDTA is sponsoring Kids in Free at the ballpark, with the first 250 kids receiving Dutchmen draw string backpacks. Additionally, it will be Hometown Heroes Night at Bellizzi Field, presented by SEFCU. All military, police, fire and EMT will receive free tickets compliments of SEFCU. Additionally, Old World Provisions is sponsoring a Hembold's Hotdog Eating Contest. Additionally, fans can enjoy all-you-can-eat at the concession stand for just $10.
Most of Thursday's promotions are rescheduled from postponed Dutchmen games from earlier in the week. For more information on all of Thursday's promotions at Bellizzi Field, please visit dutchmenbaseball.com.