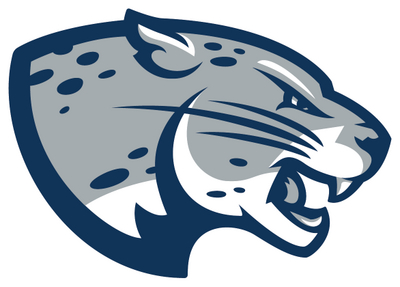 Last season, the Albany Dutchmen hosted their first player from Augusta University, then known as Georgia Regents. Shortstop Hunter Boose, who is now one of the Jaguars' top hitters, was one of five Albany hitters with over 100 at bats. This season, the relationship continues with two Jaguars heading to Albany in righthanded pitcher Casey Lenoch and catcher Brent Alford.
Lenoch, a pitcher from Newnan, Georgia, played a season at Georgia Perimeter College before joining the Jaguars. At Georgia Perimeter, Lenoch struck out 15 hitters in 19 innings while recording a 2.37 ERA in fifteen total appearances. This season with Augusta, the righty has been one of the team's best relief pitchers. Lenoch sports a 4-0 record and a 2.19 ERA, striking out 25 hitters and walking nine. His 24.2 innings on the mound are the most among pitchers that have not made a start. Lenoch was rated as one of the top 25 righthanded pitchers in Georgia out of high school, as well as a top 100 overall player in the state. At Kronos Academy, he was a two-time MVP Pitcher and played for the vaunted East Cobb Astros travel team, winning a pair of national championships. Lenoch will provide a late-game specialist for the Dutchmen, and is a pitcher comfortable throwing in high pressure situations.
He is joined by battery mate Brent Alford, a sophomore catcher from Powder Springs, Georgia. Alford is in his second season as a Jaguar, after a freshman campaign where he hit .263 in 38 at bats. He recorded a .310 on base percentage and did not commit an error behind the plate. This season, Alford has made 14 appearances and eight starts as a catcher. He has recorded a .324 batting average with six runs scored and five RBIs. Alford played his high school baseball at McEachern High School, who were ranked No. 1 in the state during his time with the program. He was ranked by Perfect Game as one of the top 15 catchers in Georgia, and was ranked among the top 150 players in the Peach State. Alford completes a set of three catchers for the 2016 Dutchmen, and brings a high defensive skill level and a solid offensive presense to the Albany lineup.
The Dutchmen, in adding these two Augusta Jaguars, add two players that can immediately contribute at the plate and on the mound upon arrival in Albany. The team is excited to continue a relationship with Augusta University, and welcome Lenoch and Alford to the 2016 Dutchmen roster.