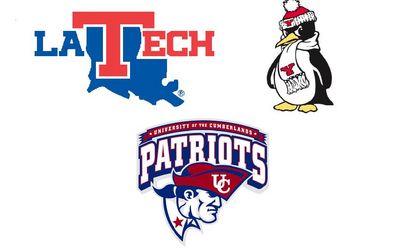 Every season, the Albany Dutchmen strive to sign pitchers with experience in late game situations. In the high pressure action of the PGCBL, pitchers that can immediately step in and pitch with the game on the line are invaluable. This season, the Dutchmen have signed three such pitchers that will fill bullpen roles for the team- Nathan Harris (Louisiana Tech), Joel Hake (Youngstown State), and Jeff Rivera (Cumberlands).
Nathan Harris is the second signee on the 2016 roster to hail from San Antonio, Texas, joining Troy Montemayor (Baylor). Harris is in his first season with the Bulldogs after two seasons at Hill College in Texas. In his junior campaign, Harris has a 3.62 ERA with a 2-2 record. He has been efficient on the mound for Louisiana Tech, striking out 27 hitters and walking just nine over 27.1 innings. During his time at Hill College, Harris went 8-4 with four saves in 31 total appearances. He was also awarded an Exemplary Academic Achievement honor by the NJCAA, given to the best junior college student-athletes in the country. Harris was a first team all-district selection in high school at Churchill High School, and posted a 1.70 ERA during his prep career.
Joining the Dutchmen pitching staff as a freshman, Joel Hake is a Youngstown, Ohio native playing for his hometown team. In his first season, Hake has been the best relief pitcher for the Penguins, appearing 14 times for a total of 22.1 innings. In those innings, Hake has worked a 2.42 ERA and has not allowed an earned run in ten of his outings. His best outing thus far came on March 22, when the freshman tossed 3.1 scoreless innings in an 8-5 victory over Ohio. He has shown great control for Youngstown State, as he has not allowed a walk in 11 innings. Hake played his high school baseball at Ursuline High School, and helped the Irish to four district championships. He was an All-Area selection, and struck out 85 hitters as a senior.
Rounding out the group of relief pitchers is Jeff Rivera, a junior from the University of the Cumberlands. Rivera, a native of Toa Baja, Puerto Rico, has served as Cumberlands' closer this season. The righty has five saves and two wins, appearing in 15 games for the 25-18 Patriots. He has shown electric but efficient stuff, striking out 35 hitters in 25.1 innings, with just nine walks. He was also an effective reliever in 2015, posting a 2.12 ERA in 34 innings on the mound. In 2015, he strick out 28 hitters, and posted a 3-1 record. Before matriculating to Cumberlands, Rivera played junior college baseball at Connors State College in Oklahoma.
The Dutchmen are excited to welcome these three players to the Dutchmen pitching staff for the 2016 season.