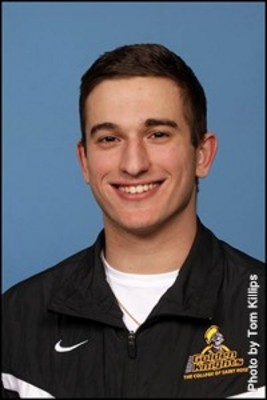 The Albany Dutchmen have made an addition to the 2016 roster, signing first baseman/outfielder Kody Skype (College of Saint Rose), to help bring depth to multiple positions on the diamond.
Skype, who will join the team Monday in Oneonta, is a local product who hails from Chatham. Skype spent his freshman year playing for the Golden Knights, playing in 16 games including nine starts, finishing with a .226 batting average and a .324 on-base percentage. The 518 product also had four RBI's in his 31 at-bats, and put up an impressive .982 fielding percentage in 55 chances this past season. The will-be sophomore will join his current Golden Knight teammate in Bray Curreri, as the two will hope to make an impact in the Dutchmen playoff push.
The Dutchmen are happy to welcome Kody to the roster, and wish to see him shine in the final weeks of the season.