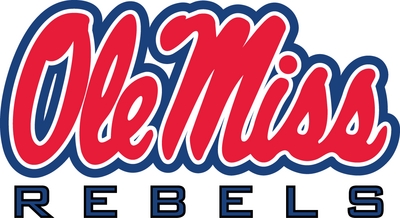 Over the past two seasons, the Albany Dutchmen have developed a relationship with the University of Mississippi, which has seen multiple Rebels hone their craft in Albany. Chief among these players is Michael Fitzsimmons, who was the Dutchmen Player of the Year in 2015. Ole Miss currently holds a 11-10 record in SEC play, and is considered a likely regional selection. The Rebels are fresh off a series victory over Arkansas. This upcoming season, the relationship between the Dutchmen and Ole Miss will continue, as redshirt freshman Trace Tyre and Thomas Spinelli have been signed by the Dutchmen.
Trace Tyre comes to the Dutchmen as a freshman infielder, who will likely see time at first base in the PGCBL. Tyre signed with the Rebels out of Madison Central High School in Mississippi, and was listed among the top ten players in the class of 2016 in the state. He was ranked by Perfect Game USA as the number two first baseman in Mississippi, as well as the 29th ranked player at the position in the nation. Perfect Game also named Tyre a Rawlings-Perfect Game honorable mention All-American following his senior season, and the infielder was honored as a first team all-state selection. Tyre brings a powerful, gap-to-gap bat to the Dutchmen lineup, and will look to follow in the footsteps of fellow infielder Fitzsimmons.
Thomas Spinelli will join Tyre in Albany, and comes to the Dutchmen as a lefthanded pitcher from Ocala, Florida. Spinelli was ranked by Perfect Game as one of the top 100 lefthanded pitchers in the Class of 2016, as well as a top-15 LHP in the baseball-rich state of Florida. He was also named a Rawlings-Perfect Game Honorable Mention All-American, in addition to a selection to Perfect Game's second team Florida All-Region. Spinelli won a state championship while at Trinity Catholic High School in Ocala, and was a two time all-county selection. In Spinelli, the Dutchmen get a lefty that can make an impact either as a starter or in a relief role.
Spinelli and Tyre were members of Ole Miss' recruiting class of 2016, which was named as the second best class in the country. The Dutchmen are excited to welcome these two Ole Miss Rebels to Siena Field for the 2017 season, and hope to prepare both, who figure to be a major part of the Rebels' future, for their first active seasons of collegiate baseball in 2018.