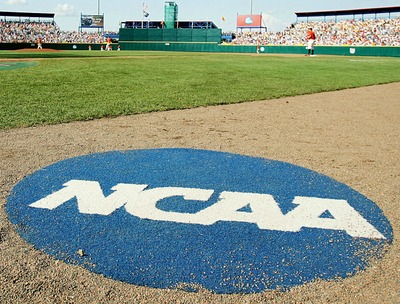 The Albany Dutchmen have a rich tradition of fielding players fresh off trips to the NCAA Tournament, and this year will be no different.
The Dutchmen saw 9 current players and 14 former players have their teams qualify for the NCAA Tournament on Monday, highlighted by Louisville and Southern Miss, who will both host Regionals.
The Cardinals boast five past and present Dutchmen. Michael Bollmer and JD Mundt have finished their Dutchmen careers, while Adam Elliott, Daniel Fischer, and Mac Welsh will start theirs this summer. Mundt tossed 13 strikeouts in 13 innings last summer for the Dutchmen, and Bollmer had 14 hits including three home runs for the Dutchmen in 2015. This season for the Cardinals, Elliott has been a key performer out of the bullpen, where he has tallied 32.1 innings over 20 appearances, accumulating a 1.95 ERA and a .197 batting average/against. Fischer and Welsh are both exercising their redshirt years.
Southern Miss has 2016 Dutchmen Cooper Jones on its roster. Jones earned 4 starts for the Dutchmen last summer, tallying 1 win and 12 punch-outs.
Although Virginia did not earn a Regional host selection, it did earn a 2-seed in the tournament, and boasts one current and two former Dutchmen. Ernie Clement hit .322 in Albany in 2014, and continued that hot hitting for Virginia this year. He has started each game for the Cavaliers this season, hitting .320 overall. Jack Weiller hit .243 for the Dutchmen in 2015 and has redshirted this season for Virginia, and Teddy Paisley, who will join the Dutchmen this summer, has made one appearance out of the bullpen for the Cavaliers as a freshman.
Baylor has three former Dutchmen on its roster heading to the Houston Regional. Cameron Miller hit .242 for the Dutchmen in 2014, and has hit .462 over 13 at-bats for the Bears this season. Troy Montemayor has been excellent out of the pen for Baylor, totaling 24 appearances and a 1.08 ERA. Drew Robertson has been used just as much, earning 23 appearances and a 3.63 ERA.
Indiana is one of five Big Ten teams to make the NCAA Tournament, and will have former Dutchmen Austin Foote in the bullpen during the Lexington Regional. Foote had a 2.89 ERA for the Dutchmen in 2014, and has 16 appearances out of the bullpen this year for the Hoosiers.
Maryland will play in the Winston-Salem Regional with former Dutchmen Patrick Hisle on the roster. Hisle has had 8 starts this season for the Terrapins and 29 at-bats. He had 15 hits for the Dutchmen in 2015.
Rice, which has a long history of NCAA Tournament appearances and sending players to Albany, has two former and two current Dutchmen on the roster for its trip to the Baton Rouge Regional. Dominic DiCaprio, a second-team Conference-USA selection this season, has hit .365 with 6 home runs for the Owls. He had 18 hits for the Dutchmen in 2015. Nick Silber threw 7 innings for the Dutchmen last summer, and has had 8 appearances for Rice this season. Brad Gneiting and Roel Garcia will both make their Dutchmen debuts this summer. Gneiting has started 28 games this season for the Owls, hitting .252. Garcia has made 9 appearances out of the bullpen.
Dallas Baptist has two current Dutchmen on its roster and will head to the Fort Worth Regional. Jon Skidmore, who will return to Albany for his second season as a Dutchmen, has started 5 games for the Patriots this season. Skidmore had 21 hits for the Dutchmen last summer. Sean Boyle will be new to the Dutchmen this summer. He has made 10 appearances including 1 start for Dallas Baptist this year.
Nick Gallo will be joining the Dutchmen this summer once Oklahoma State's season is over. The Cowboys will be heading to the Fayetteville Regional.
Radford has a pair of All-Big South performers on its Louisville Regional team. Danny Hrbek and Kyle Zurak both played for the Dutchmen in 2014. Hrbek was a two-way player for the Dutchmen, earning 26 hits at the plate and a 2.25 ERA on the mound. This season for Radford, he's hitting .261, and has 15 starts on the mound. Zurak has become Radford's closer, earning a 2.28 ERA and 9 saves over 24 appearances. He had a 3.71 ERA for the Dutchmen in 2014.