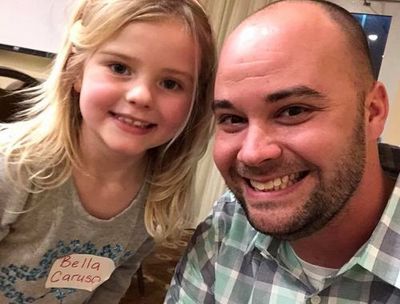 April 27, 2018
Albany Dutchmen assistant coach Bill Behrle will return for his fifth season with the organization. From the dugout, his resume with the team speaks for itself. He has helped lead the Dutchmen to two PGCBL Playoff East Division Finals appearances (2013 & 2016) and, most recently, guided the team's most successful season in franchise history with a record of 33-16 (2017).
Behrle is the true definition of 'Albany at heart'. He's lived in the Albany area his entire life, attended Albany High School, was a three year starter on the St. Rose baseball team in college and, after hanging up the cleats, has been a teacher/teaching assistant in the Albany School District for over ten years.
In addition to his role with the Dutchmen, he's been a baseball head coach in the Albany area since 2007 with three different teams including the Albany High School JV Baseball team and currently with the Capital District Chiefs Fall Elite Baseball team, a position he's held since 2013.
Along with his teaching and coaching roles, Behrle is honored to add another very special title to his resume: Leukemia & Lymphoma Society (LLS) Man of the Year candidate.
LLS is the world's largest voluntary health organization dedicated to funding blood cancer research, finding cures, and ensuring access to treatments.
For this spring, they asked Coach Behrle to be a part of their ten week national campaign to raise funds to cure blood cancer. The campaign runs from March 23 through June 1 and is a competition to raise the most funds for the cause. Behrle joins the fundraising efforts along with other local Men and Women of the Year candidates. His personal campaign goal for the summer is to raise $30,000, which he is excited to say he is more than halfway to reaching with over a month still left to go.
"You never know who when or why someone is going to be affected by blood cancers," Behrle said. "It's so much easier to take than it is to give back but it's always the right time to give back."
The cause itself is something that hits very close to home for Behrle personally. When he was a senior captain and catcher for Saint Rose in 2006, he played under late head baseball coach Bob Bellizzi. Bellizzi passed in May of that year due to his own personal battle with leukemia which started back in 1996.
"That was really one of the first times in my life I came across any illness that truly affected me," Behrle said. "He's one of the major reasons I got into Saint Rose. I was an Albany kid. He was an Albany teacher. He believed in me and is such a big reason why I said yes to this."
Along with Bellizzi, Coach Behrle will be raising funds in honor of Isabella Caruso, who was diagnosed with Acute Lymphoblastic Leukemia right before her 4th birthday on June 12, 2015. Behrle worked with Bella's mother, Nicole, in the Albany City School District, and saw first hand how much Bella and their family went through battling this disease.
"When I got that phone call I knew it was time to say yes. I'm in. I want to help in anyway possible to fight these blood cancers."
Bella is now seven months cancer free but still needs to have monthly blood checks at Albany Medical Hospital for the next four years. The help of LLS and the money raised by this campaign have been such a tremendous help to their entire family through this battle.
As part of the campaign, Behrle will be hosting a charity golf tournament on May 14 at Normanside Country Club with a 1pm shotgun start. Dutchmen Vice President & General Manager, Jason Brinkman, and Head Coach, Nick Davey, will be playing in the event to support the cause. Behrle expects to raise over $10,000 in total for the event, which would put him right at his goal.
(Anyone interested in playing in or donating to the golf tournament can contact Behrle directly at
[email protected]
for more information.)
There will also be a special event at Siena Field this summer to kick off the 2018 season that will celebrate Behrle's 10 week campaign. More details will be announced as the team inches closer to Opening Day.
"It was a relief and satisfying to know that Jason, Coach Davey, Paul [Samulski, Dutchmen owner] and all of the Dutchmen want to do as much as they can to help me out. I couldn't thank them anymore for everything."
Behrle loves what he does. He cherishes the opportunities to watch people grow and is truly thankful for the impact he can have on the students he teaches as well as the baseball players he works with throughout the year.
"That's why I teach. Coaching is the same thing. I want to see the best out of everyone. Seeing them grow. That's all you want."
For anyone who may be interested in donating to this special cause or supporting upcoming events, Behrle's full fundraising page can be found here: