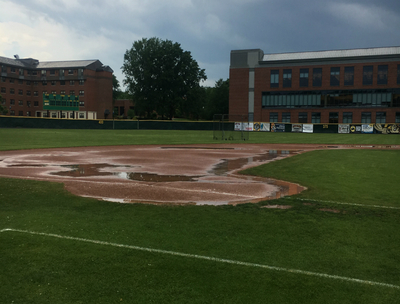 ALBANY, N.Y.- Today's game at home against the Geneva Red Wings has been postponed due to impending potentially severe weather and field conditions.
Today's game will be made up as part of a doubleheader tomorrow (Friday, July 6th) in Geneva beginning at 4:30 pm. Both games will be seven-inning games.
The Dutchmen will return home this weekend for a pair of doubleheaders against two East Division rivals. On Saturday, the Oneonta Outlaws will be in town for Tenth Anniversary Dutchmen Cup Giveaway Night courtesy of Albany Clothing and Promotions. The Dutchmen will host the first place Amsterdam Mohawks on Sunday for Friends of Jaclyn Night in support of pediatric cancer. Game one for both days will begin a 3:00 pm. Both doubleheaders will feature two seven-inning contests.