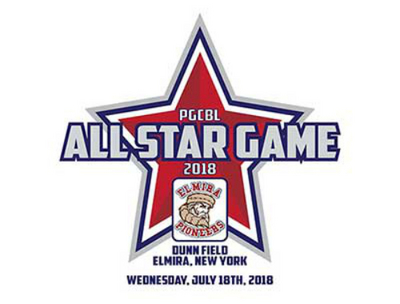 UTICA, N.Y.- Six players have been selected to represent the Dutchmen at the Perfect Game Collegiate Baseball League (PGCBL) All-Star Game festivities hosted by the Elmira Pioneers at Dunn field in Elmira on Wednesday, July 18th. The Dutchmen will send more players than any other team in the East Division to Elmira.
Lucas Dunn (Louisville) has been selected as a starter for the East. He will be joined on the roster by Cameron Masterman (Louisville), Jerry Huntzinger (Seton Hall), Ubaldo Lopez (Dartmouth), Deaven Phillips (Tampa), and Ryan Greco (Brockport). Lopez will also be representing the Dutchmen in the Home Run Derby competition.
All Dutchmen selections will represent the East, which consists of the five teams in the East Division, as well as the Mohawk Valley DiamondDawgs and the Utica Blue Sox from the Central Division. The West squad will consist of the four teams in the West Division as well as the Watertown Rapids and Adirondack Trail Blazers.
Lucas Dunn has been selected as a starter for the East squad. The versatile utility player is leading all qualifying Dutchmen hitters with a .351 batting average (27-for-77). Since joining the lineup on June 9th, Dunn has racked up nine multi-hit games, and supported an 11-game hitting streak, which ended in game one of the July 7th doubleheader against the Oneonta Outlaws. In 77 at bats, Dunn has five extra base hits, 12 RBI, and 16 walks. He has also been a threat on the base paths, after succeeding in just one out of his first four stolen base attempts, he has converted eight out of his last nine tries and currently is tied for first on the club in the category.
Dunn's college teammate, Cameron Masterman, is putting together a stellar season with the Dutchmen after red-shirting with the Cardinals in 2018. The corner infielder is hitting .344 (31-for-90) with 17 RBI to support his All-Star resume. Highlighted by nine multi-hit games, he has a .417 on-base percentage and has scored 15 runs. He is also commended by his coaches for calculated aggression on the base paths. With "sneaky speed," he has stretched several singles into doubles, and is a perfect 6-for-6 in stolen base attempts. In the field, Masterman has a .974 fielding percentage, while playing mostly third base.
Jerry Huntzinger is hitting .305 (25-for-82) with 16 runs scored, five doubles, a home run, and a team high nine stolen bases to earn All-Star recognition. In a display of durability, he has appeared in all but four games on the season. Huntzinger's candidacy was affirmed in game two of the July 8th doubleheader sweep over Amsterdam, where he went 4-for-5 with three doubles, six RBI, two runs scored, and a stolen base.
Ubaldo Lopez has put together two different five-game hitting streaks and is hitting .279 (24-for-86) overall. He has four home runs and 22 RBI and will represent the Dutchmen in the Home Run Derby. The right-handed slugger, who leads the Dutchmen with 11 extra base hits, has appeared mostly in the outfield but has also logged 44 innings of error-free baseball at first base. He has not committed an error from any position he has played and has one outfield assist. He has also worked 16 walks and has a .415 on-base percentage.
Deaven Phillips leads the Dutchmen starting pitching staff with a 3-1 record in four games in starts. Phillips temporarily led the PGCBL in ERA at 1.63 following his most recent appearance, a win over the Geneva Red Wings where he allowed one earned run over five and a third innings. In 22 innings overall, Phillips has allowed just four earned runs and 16 hits. Opponents are hitting .205 against the Tampa product and he is boasting a 1.09 WHIP (walks plus hits per inning pitched). On June 19th at Glens Falls, Phillips pitched six and a third innings of one-hit shutout ball with five strikeouts in the Dutchmen's 3-2 triumph over the Dragons.
Ryan Greco has allowed more than three hits just once inhis five appearances to pad his All-Star resume. In his first start of the season, he pitched five innings of one-hit ball in the July 3rd1-0 win over the Jamestown Jammers, who currently have the best record in the PGCBL. In 21 innings overall, Greco has surrendered six earned runs and 11 hits with a staff-leading 30 strikeouts. He is also supporting a 1.10 WHIP. Opponents are hitting just .155 against the big right-hander. On June 15that Saugerties, Greco struck out seven in his three innings of no-hit relief to earn the save in a 9-1 victory over the Stallions.
Before the Home Run Derby and All-Star Game, all of the PGCBL All-Stars will assemble to participate in a workout with all 30 Major League Baseball franchises scheduled to be in attendance. For full rosters as well as more about the All-Star Game, including how to get tickets, visit http://pgcbl.com/news/?article_id=3454.