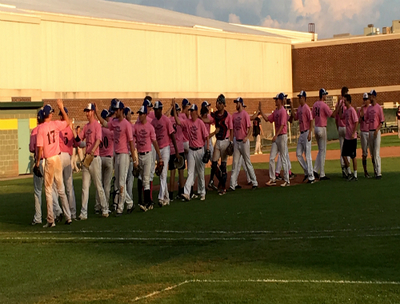 ALBANY, N.Y. - Matt Pierce (Siena) went seven and two-thirds innings, allowing only one earned run on four hits while striking out ten to lead the Dutchmen to a 4-1 victory over the Glens Falls Dragons.
The Dutchmen scored all four of their runs in the first four innings. In the second inning Cameron Masterman (Louisville) singled and later scored on a Lucas Dunn (Louisville) walk.
Albany added two more runs in the third inning when John Malcolm (Vanderbilt) hit a sacrifice fly to the third baseman in foul territory that scored Nick Estrella (Azusa Pacific). Masterman then scored on an error by the third baseman on a throw to home.
The Dutchmen added their final run in the fourth on a Ubaldo Lopez (Dartmouth) single to score Dunn.
Glens Falls scored their lone run in the sixth on a Anthony Vaglica (LIU Post) sacrifice fly out to the right fielder that scored Andrew Teixeira (Randolph Macon).
Matt Pierce got the win and struck out 10 batters in seven and two-thirds innings of work.
Alex Schwartz (RCBC) earned his first save of the year, throwing an inning and a third, allowing no hits or runs.
The Dutchmen travel to Newark to play the Pilots tomorrow in a doubleheader with the first game starting at 4:05 pm and the second at 7:05 pm. Albany returns home on Thursday to play the Saugerties Stallions at 5:05 pm for All Holidays Night!
The Glens Falls Dragons travel to Watertown to play the Rapids at 7:05 pm.