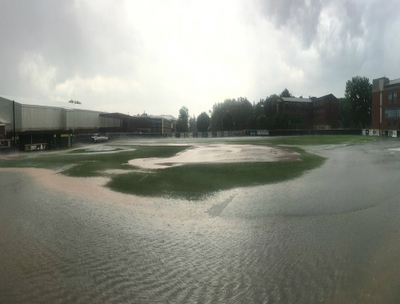 ALBANY, N.Y.- Today's game at home against the Utica Blue Sox has been canceled due to field conditions caused by recent thunderstorms, as well as the forecasted storms for later today.
The game will not be rescheduled.
Tonight's Premiere Transportation Night, Spotlight Player of the Week Awards, and Siena College Night have all been rescheduled for Sunday, July 29th. In addition, the Dutchmen will celebrate Fan and Host Family Appreciation Night, Dutchmen Photo Giveaway, NYS Fair Ticket Giveaway, and Gally's Player and Pitcher of the Year Awards on Sunday's home finale at 5:05 pm against the Saugerties Stallions.
The Utica Blue Sox will travel Saturday to Mohawk Valley at 6:45 pm.